Audio Engineering
Reference Beta Hand Built Made in USA Vacuum Tube Amplifier

The Reference Beta got its name from the fact this chassis and surplus Hewlett Packard power transformer has been a test bed of mine for many, many years. Back in 2009, I decided to actually build it into a piece of gear and ordered some aluminum sheet and got to work punching holes.
2009 — The Original Integrated Amp Build
The original build was done in silver paint and was assembled as an integrated amplifier with six stereo inputs, an Alps volume control and a subwoofer output.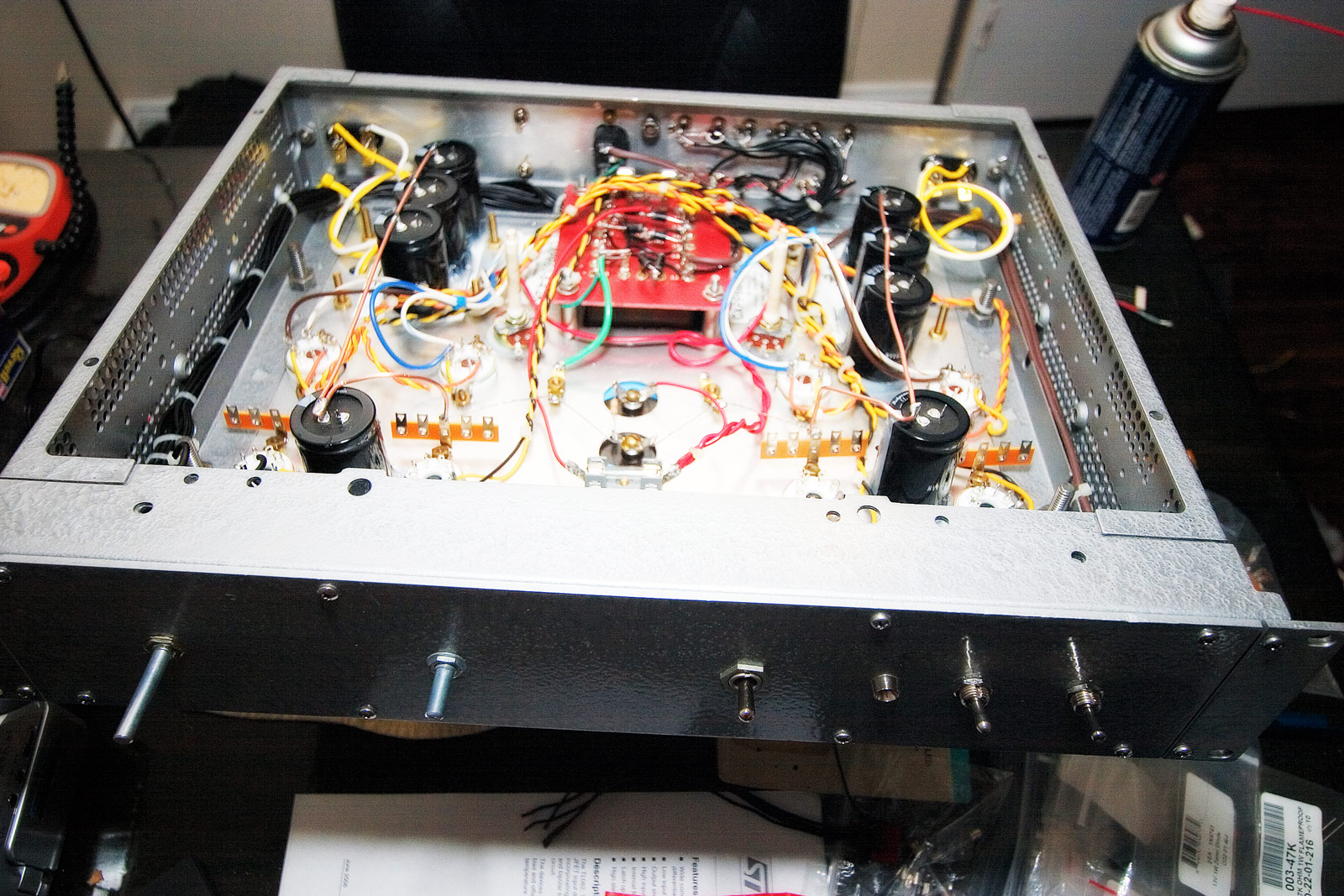 Doing some load lines on the amp with a couple different output transformers. I chose the 4.2k output transformers as the HP power transformer is not an ideal voltage for this amp, and runs the B+ lower than ideal as it rectifies to 320V DC. One thing I do like about this HP transformer though, is that is has multiple high voltage windings. That allowed me to have the preamp and driver section completely separate from the output tubes in the power supply.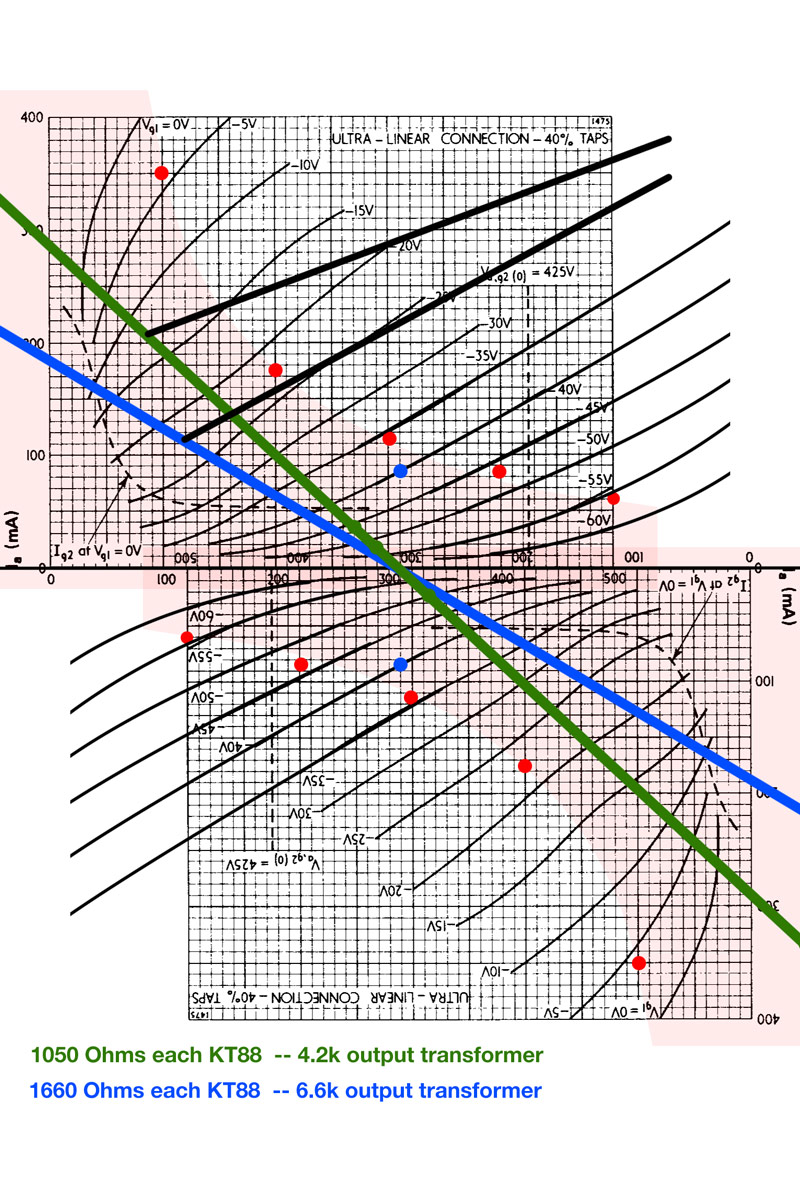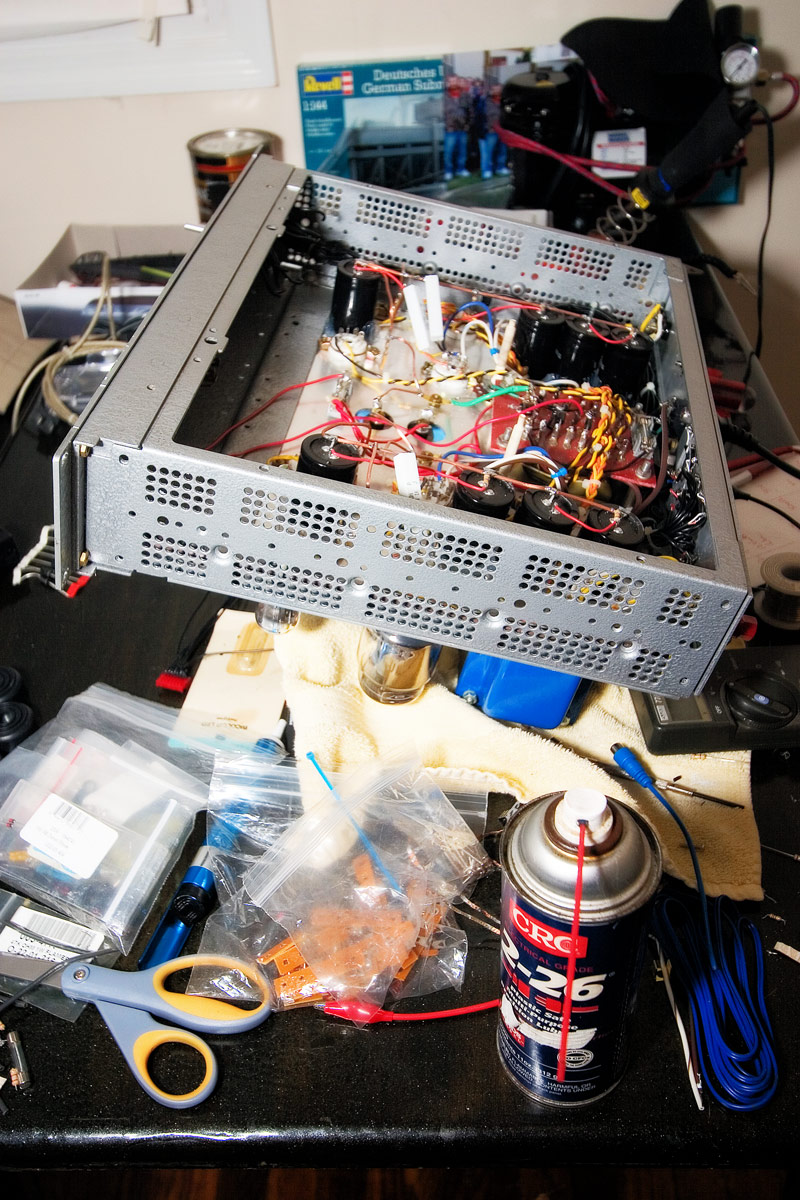 Doing some listening tests before calling it done years ago.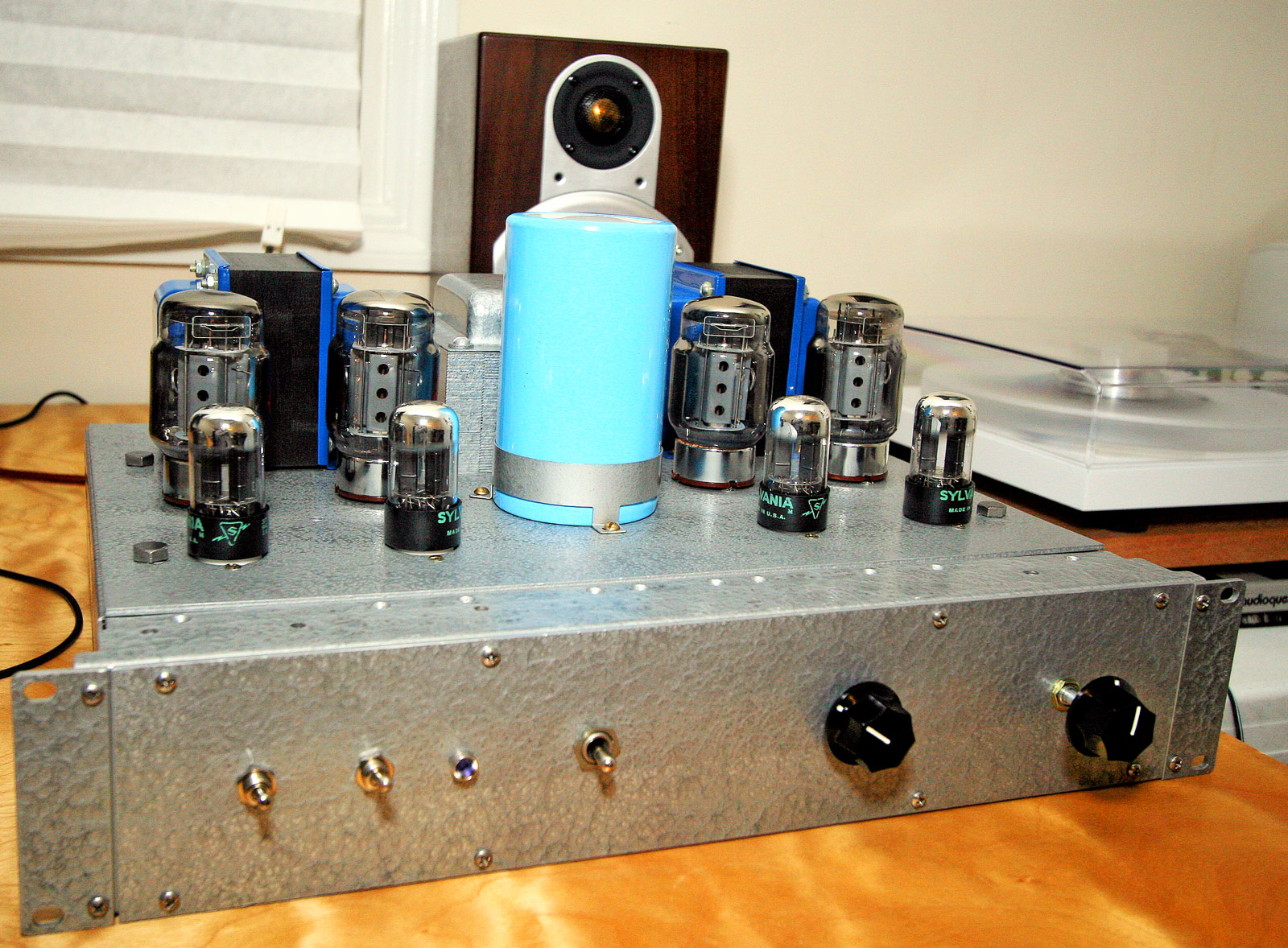 2021-2022 — Complete Strip and Rebuild
While there was technically nothing wrong with the original build, it never was as quiet as I would have liked, the silver paint had started to flake off the steel in some places from heat exposure and I had decided that I would never, ever put a preamp and amplifier in the same chassis again.
So that meant the new build would be an amp only, and I was building it for near field desktop speaker listening so the goal was to make it silent — as in no noise or hum. Also, thank you pandemic, no silver paint was available, so I made the switch to black for this build. Here's everything stripped down and freshly painted.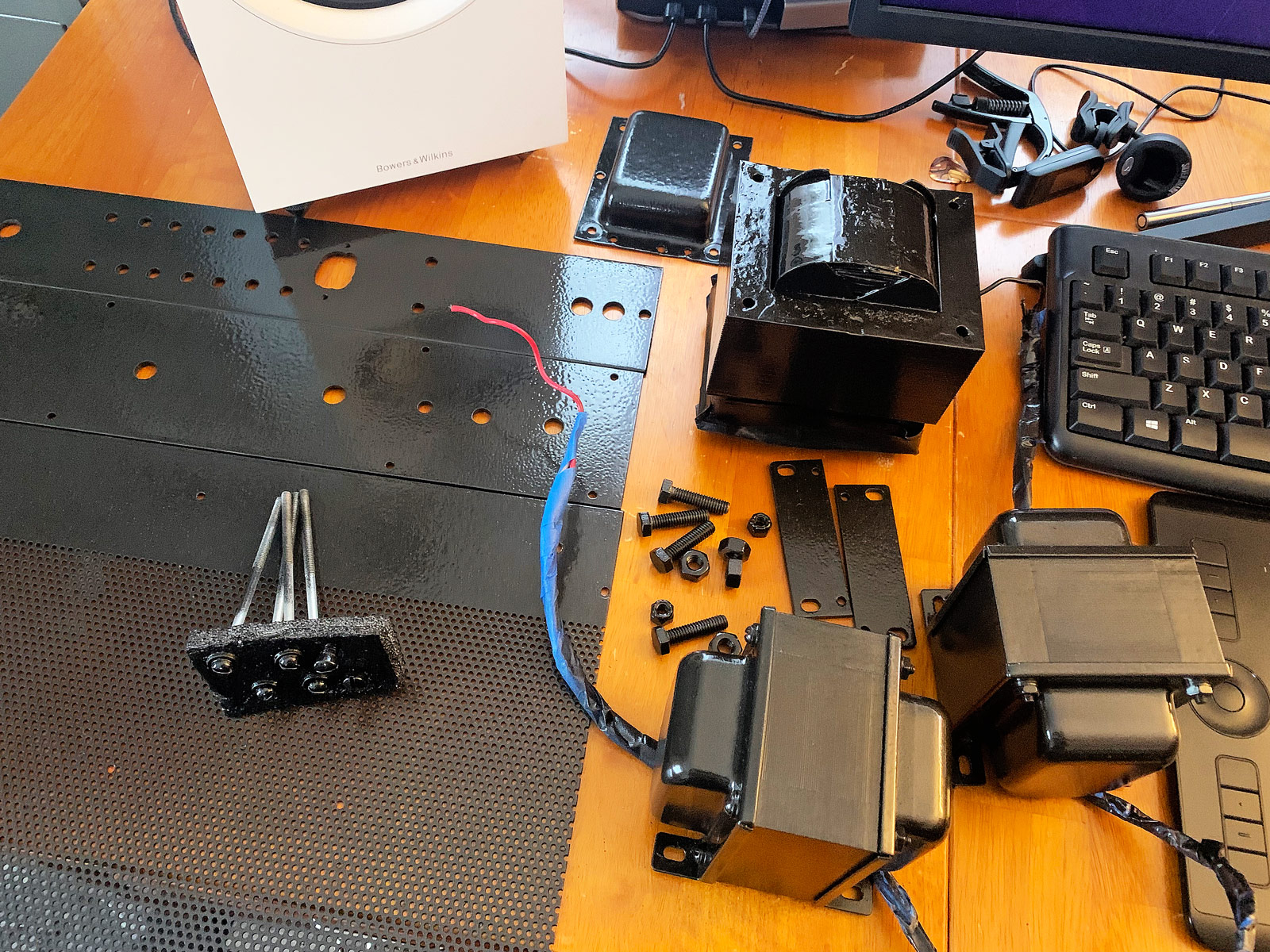 Made in U.S.A.
This amp is designated as made in the USA. Here's a quick list of parts origin:
Steel chassis and aluminum sheet — USA
HP power transformer — USA
Edcor output transformers — USA
6SN7GTB driver vacuum tubes — USA
Output driver vacuum tubes — 6K6/6V6 USA — 6550 Russia
Aerospace grade copper wire — USA
Power supply capacitors — USA & Japan
Audio path Capacitors — USA
Vacuum tube sockets — USA
Resitors and remaining misc parts — Asia & USA
Starting to put the chassis together. Note the 2 extra hole between the front tubes. For the amp only version I moved the input jacks to be as close to the input tubes as possible for low noise and better sound quality.
Despite the 6SN7 being a relatively quiet vacuum tube with AC on the heaters, I decided to go DC with integrated circuit voltage regualtion. This gives a slow current ramp up on start, which will increase tube life, as well as keeping the voltage at exactly 6.3 volts no matter the input or current pull. Each IC can power 2 6SN7 vacuum tubes, so two units, left and right, were needed. This did reduce the noise and hum in the amplifier.
It may not be clear from the pics, but the output tubes are wired in-phase with 6.3V AC, as in circuit they are out of phase and will noise cancel. However, the left and right channels are wired out of phase from each other, so any residual hum from the output section, will be out of phase from L to R speaker and will reduce its noise level in the room.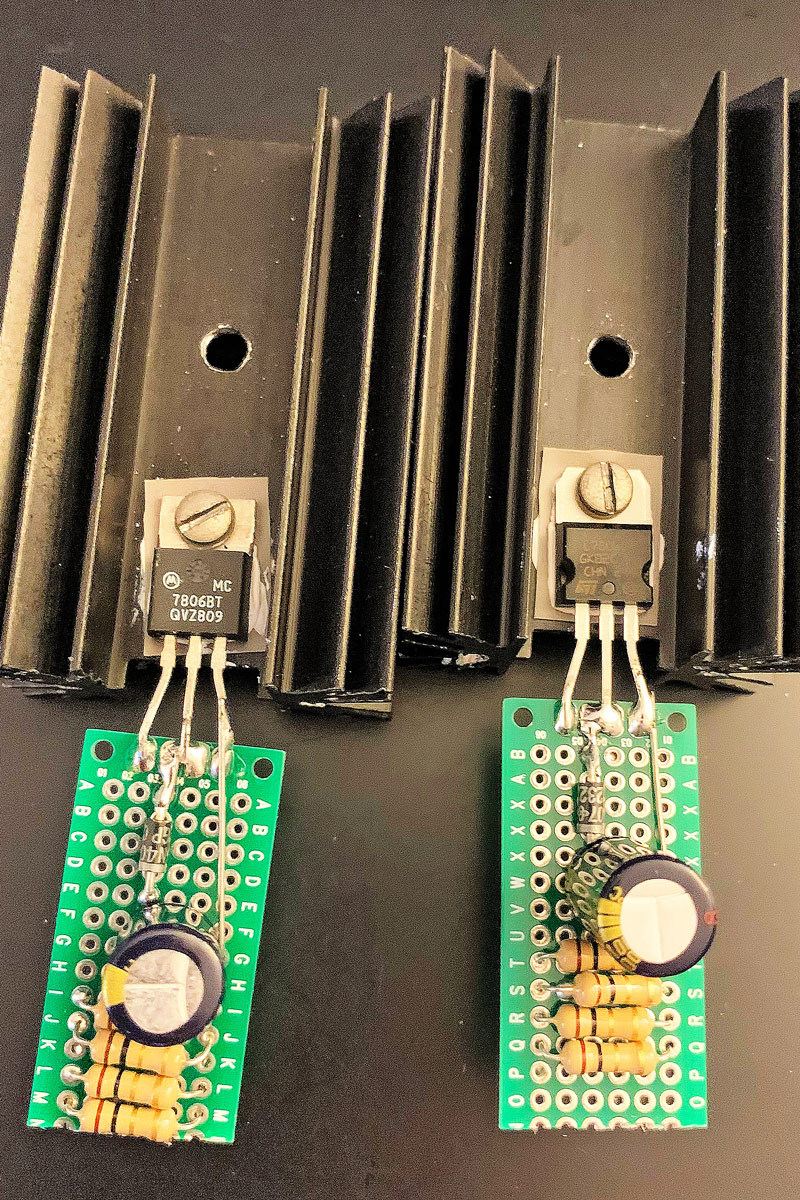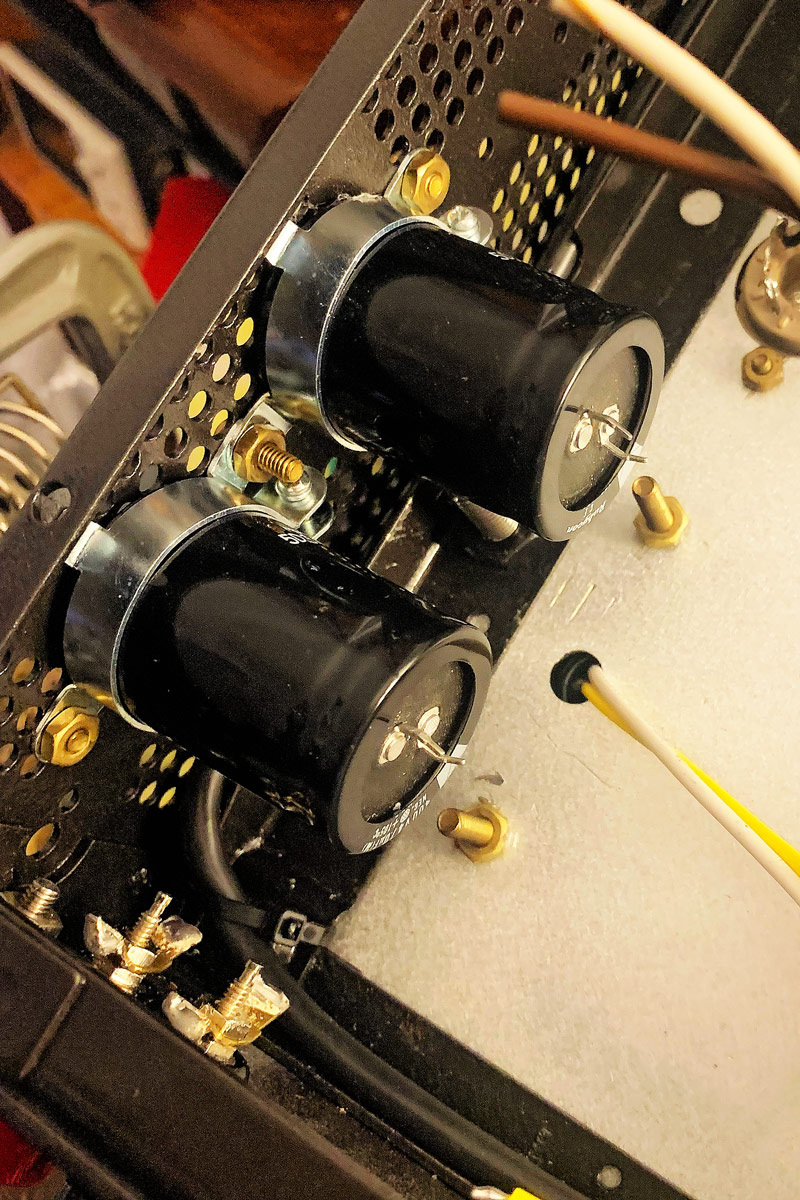 Starting to populate the insides and wiring up test leads for measurements.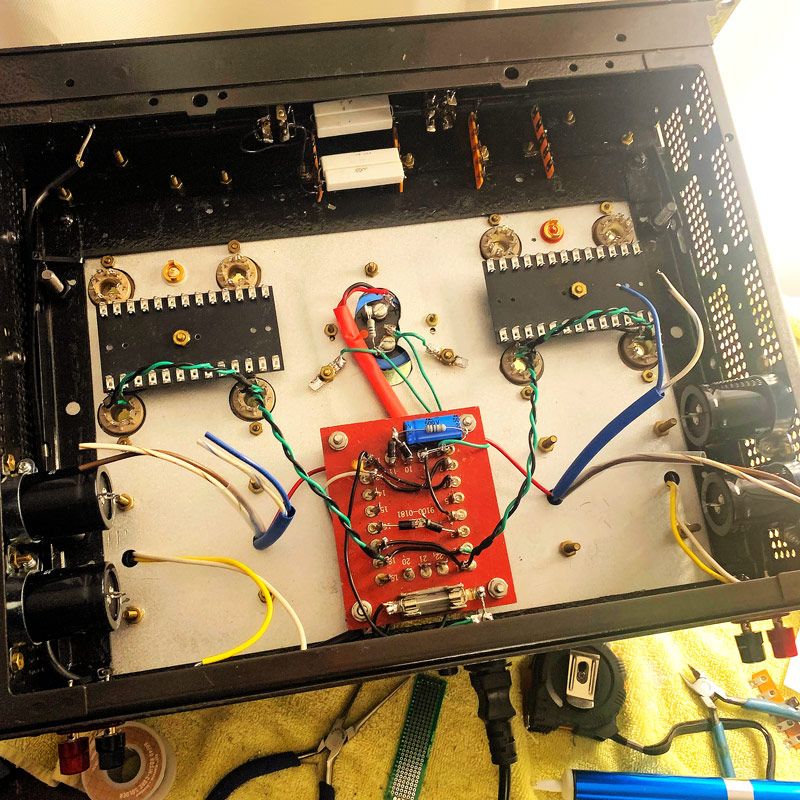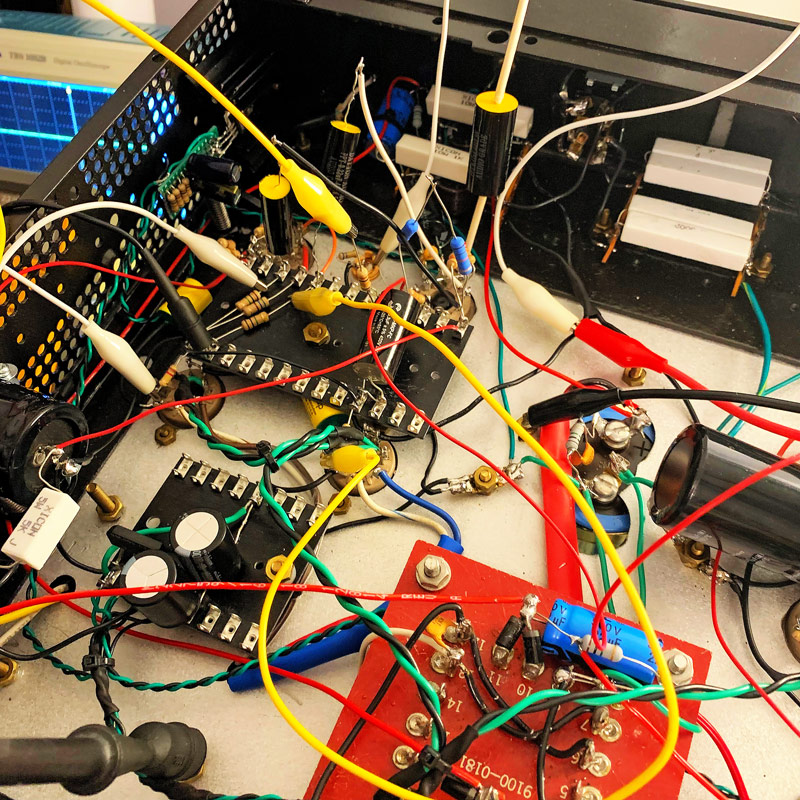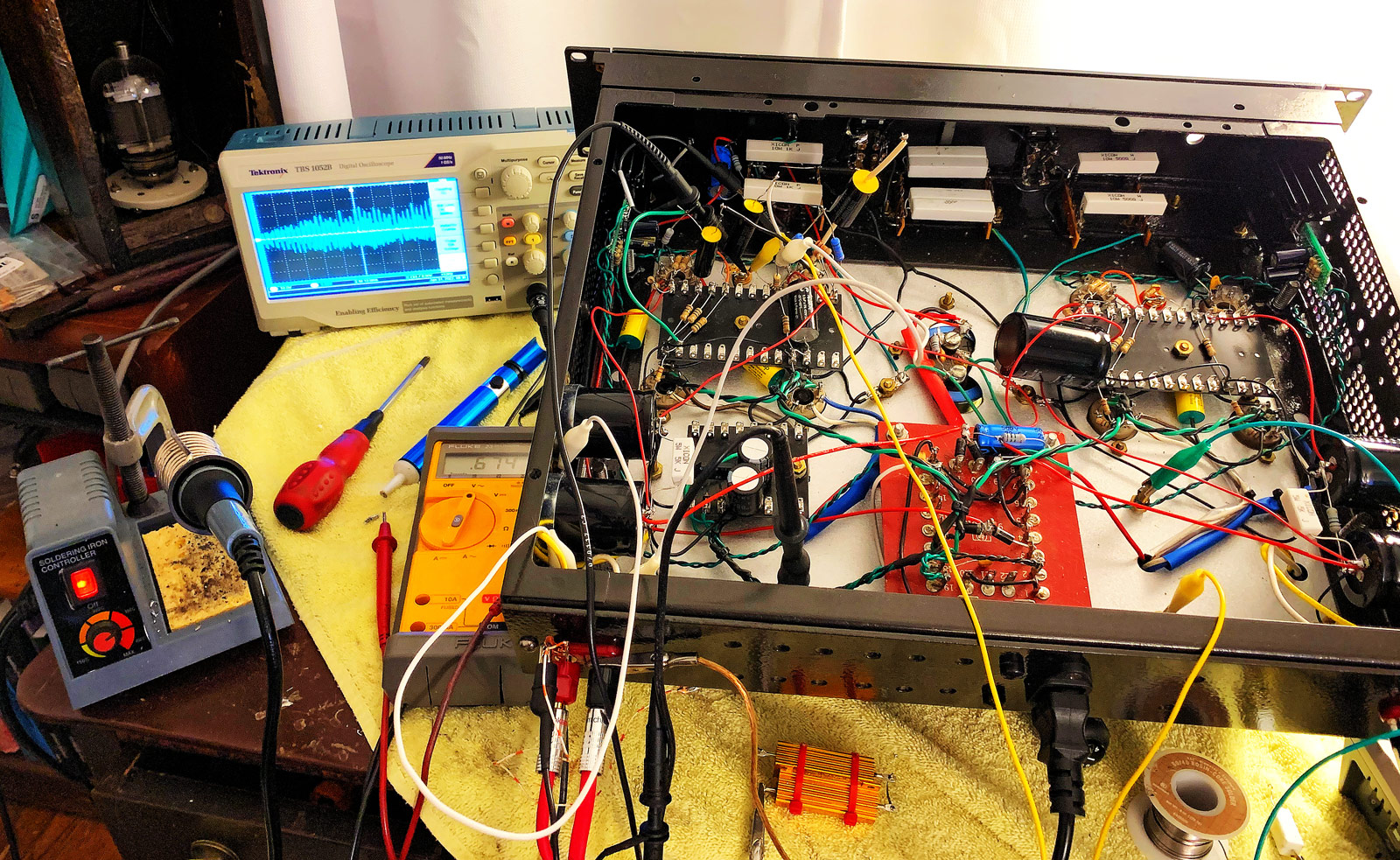 Note all the audio path capacitors were swapped from testing and replaced with very high quality Audience XO film and foil capacitors. Also, the 3 banks of power resistors allow for switching the bias to allow using multiple tube type families: 6K6/6V6, EL34/6L6 and 6550/KT88.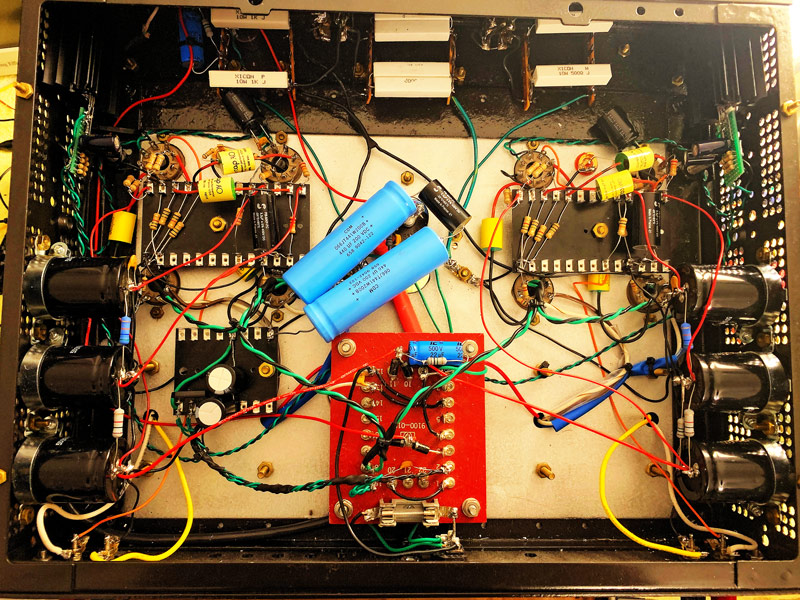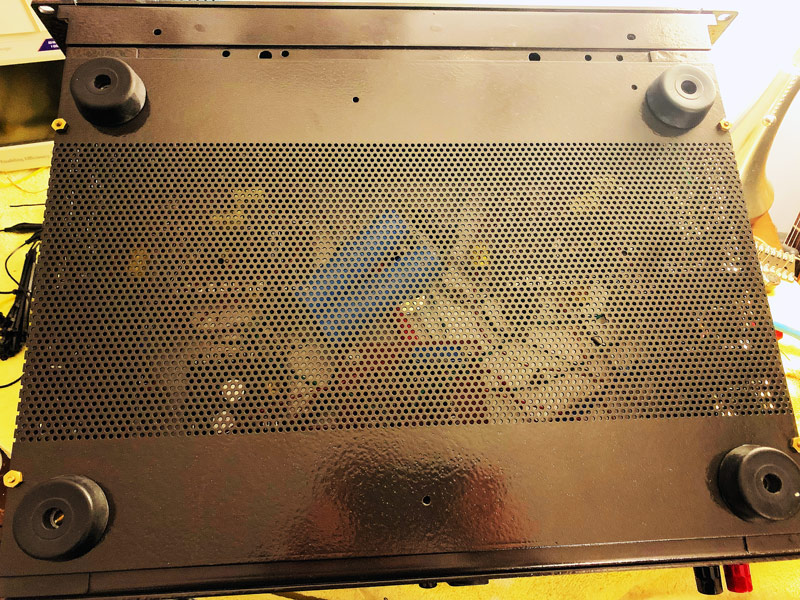 The final unit. Sound quality is unbelievable and much better than it was in the original build. Test results and specifications to come.