Audio &amp Electrical Engineering
Oak Cabinet Dual Mini Studio Guitar Amp Build
Large transformers, hand made solid oak cabinet with 1/4 inch birch plywood sound board. Pre and Master Volume, switchable in and out Bass and Treble tone stack. 6L6 or EL34 push pull pair for 30 watts of no pedal needed for massive drive into a 10 inch Eminence Red Fang RF10C speaker. Pure, and loud tube tone. Clean to thrashed. In a bullet-proof, pint-sized package.
Built for a customer, I don't have a lot of photos of this amp for some reason. It had some serious rock n' roll vibe though and was way louder than its size would lead on. This is a fantastic guitar amp.

The oak cabinet was glued and nailed together, this amp and its single ended little brother have a great, yet very unique tone and sound because of the size and construction.
The chassis and transformers after paint.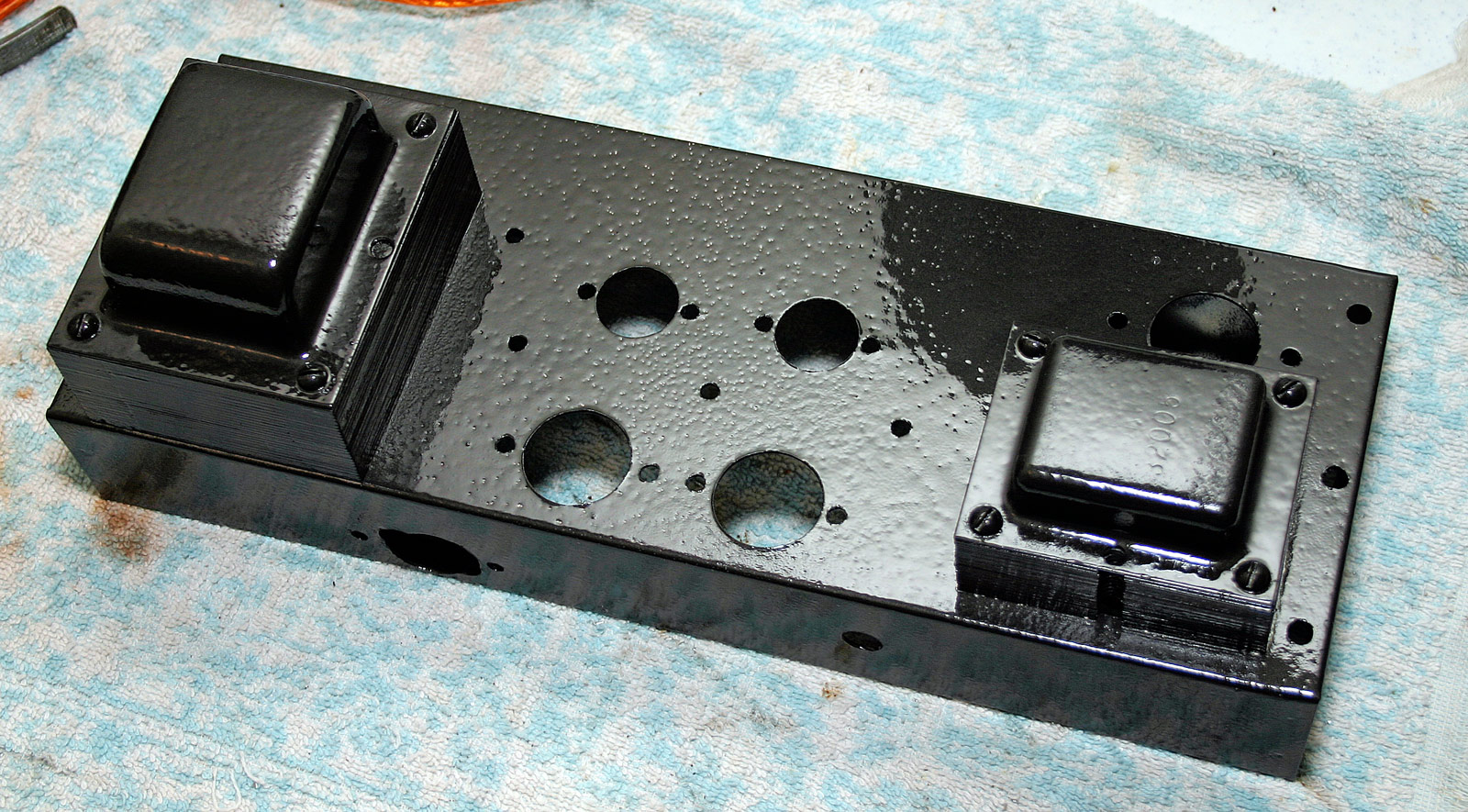 The chassis and components all stuffed.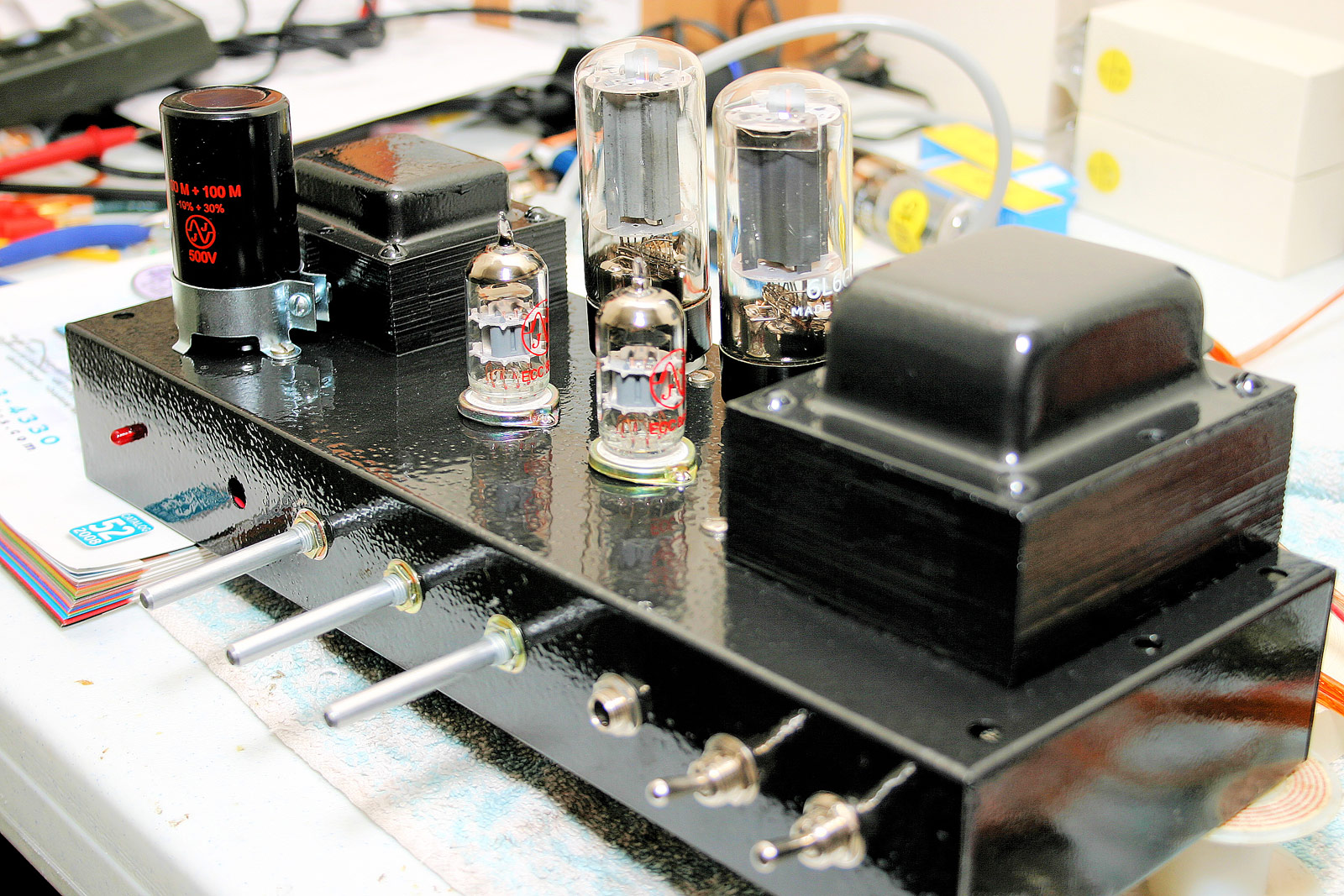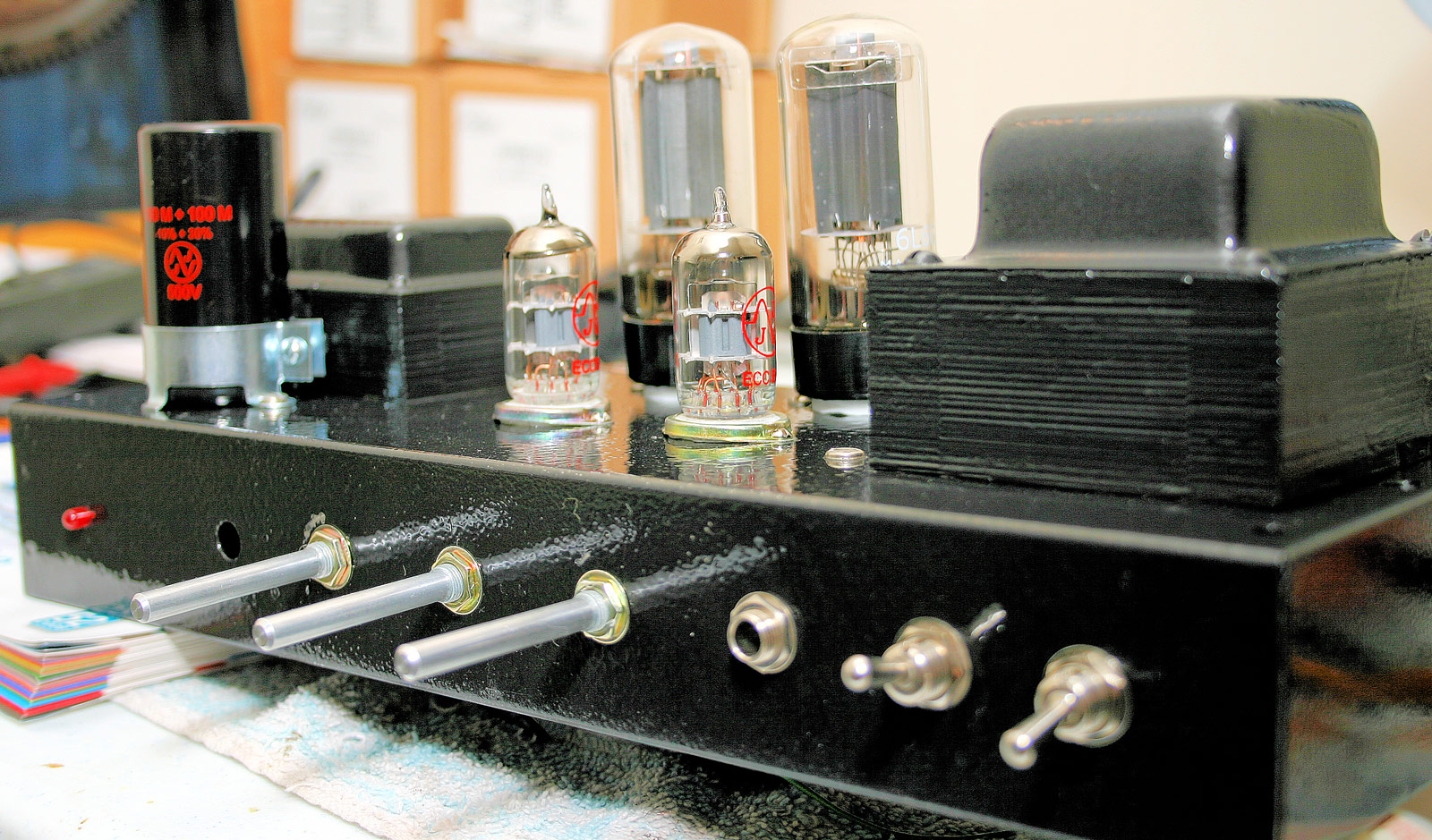 Finalizing the feedback, and tone stack switching before calling it done.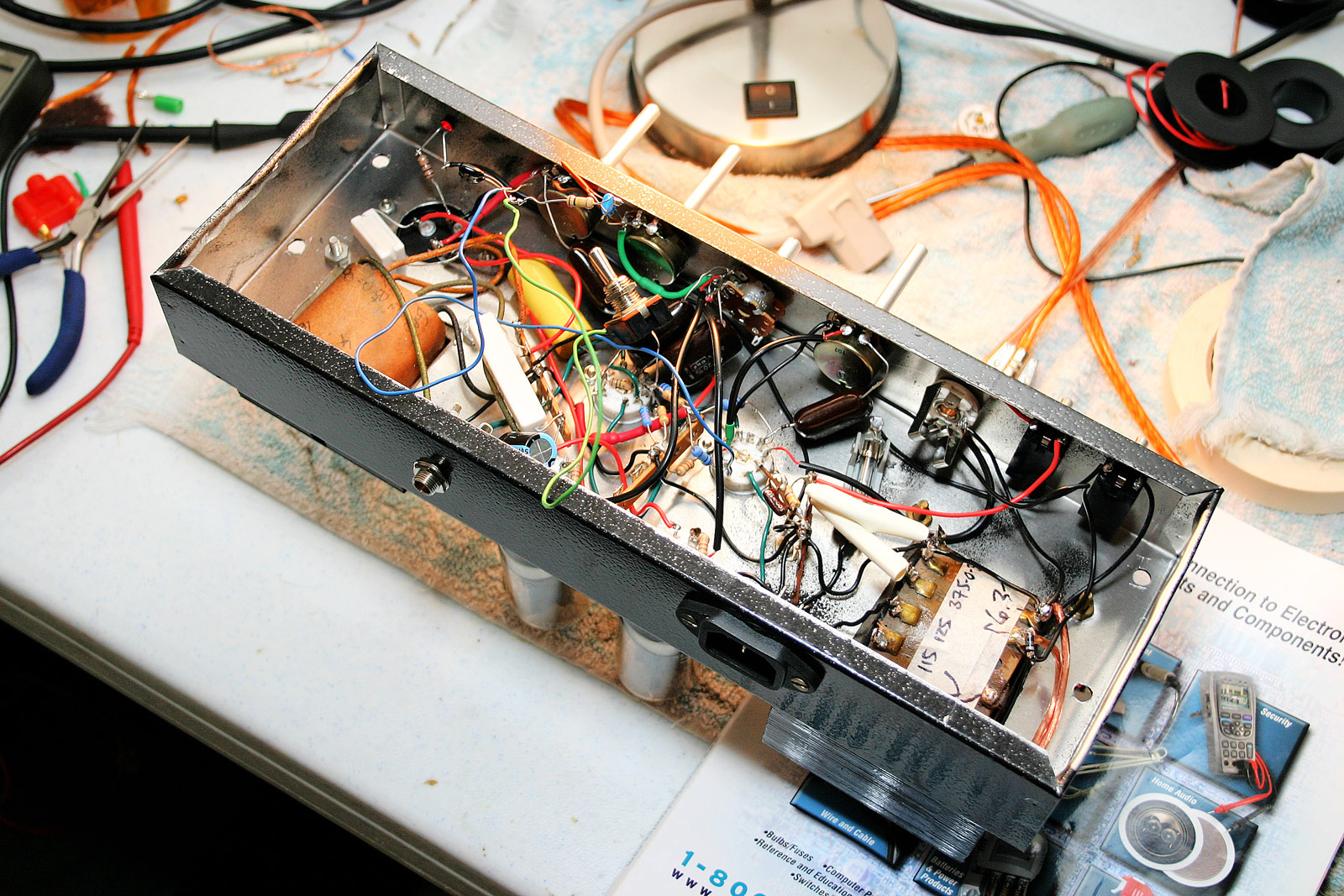 Close up of the finished oak and a bad photo, but shows the amp can use EL34s too, as well as showing the 10 inch 50 watt, 16 ohm Eminence speaker.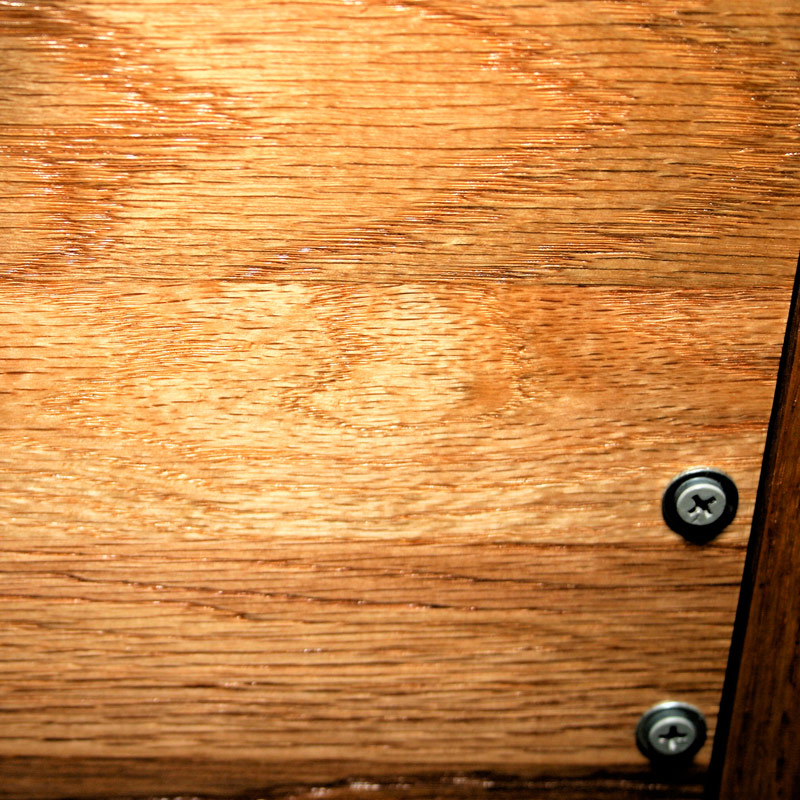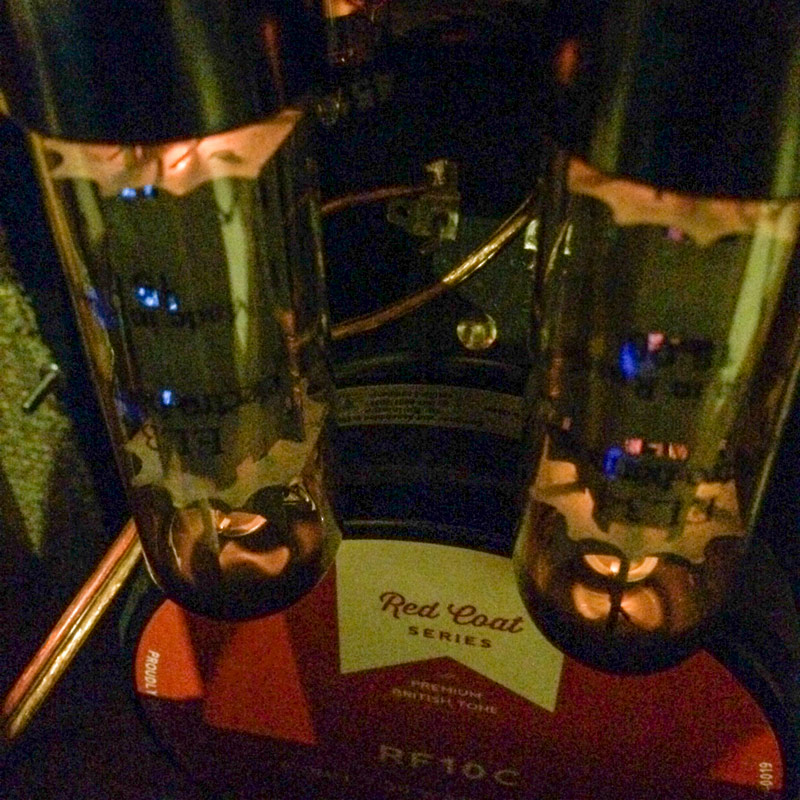 And the final product.