Audio &amp Electrical Engineering
Elekit TU-8500 Stereo Tube Preamplifier Kit Build
"I have built the Elekit TU-8500 tube pre kit and it was very well designed, affordable and if you swap some audio bypass caps, extremely capable. Instructions were great, nothing was missing and I have seen many other glowing reviews of their kits. I do not think they will exceed what you could build DIY with time/effort and some $$; but if you want a pretty easy and hard-to-mess-up project with proven results, their pre and amps are certainly worth looking at." — My Quote From DIYAudio.com
I built this for a customer wanting a new product without the hassle of vintage, yet without the skills to do it themselves. Used Made in USA NOS tubes, the rest was the stock build. The one thing, I'd recommend you change, or possibly 2, if you got new Russian or Chinese tubes, get some NOS American or European tubes while you still can. If you're series about upgrading and using this, invest in some better audio capacitors. The capacitors that come with it don't suck, but they aren't that hard to improve either. And they left tons (you can see in pics) of room on the PCB for you to do just that... install some great capacitors and take the preamp to another level.
The kit.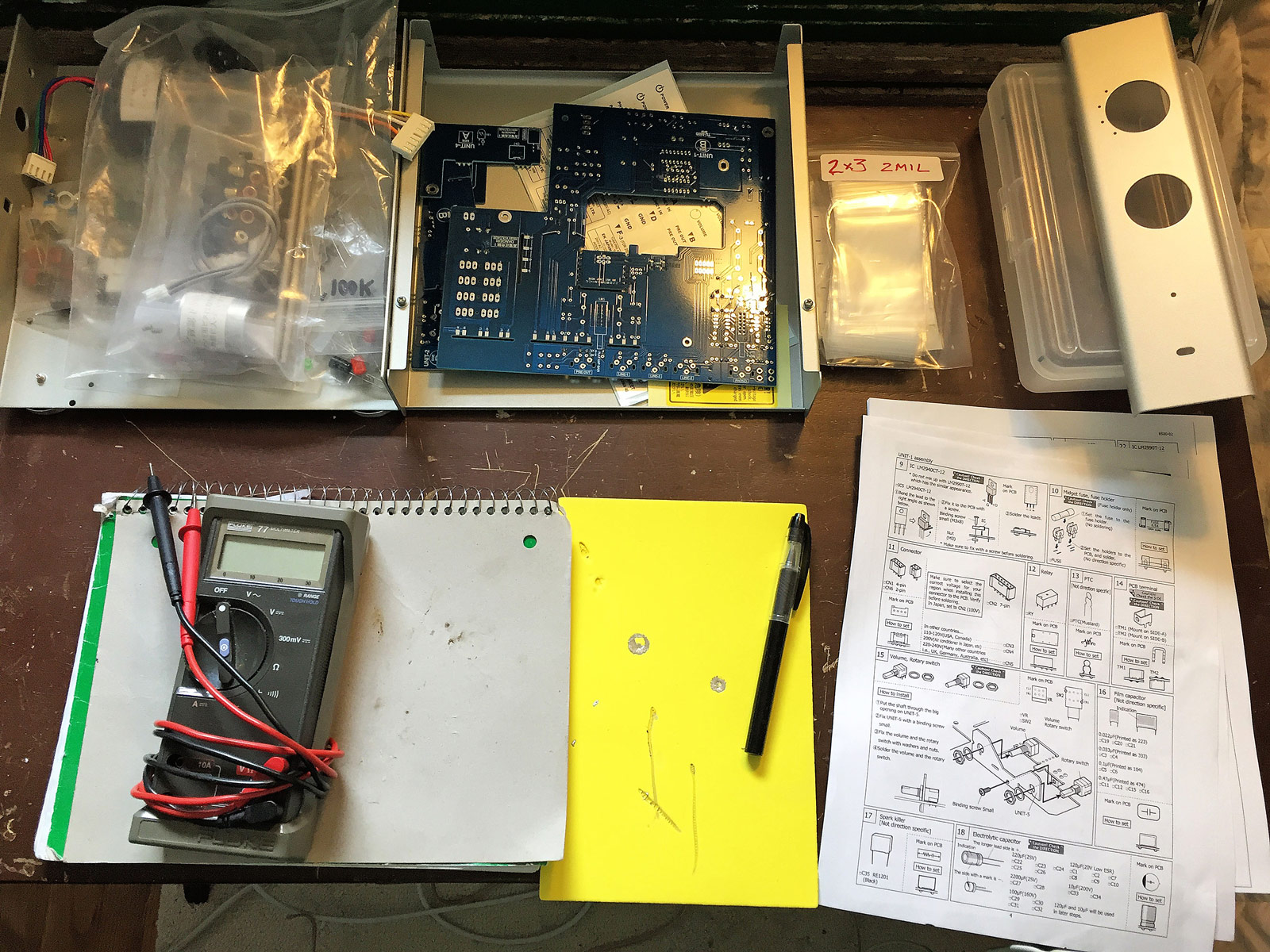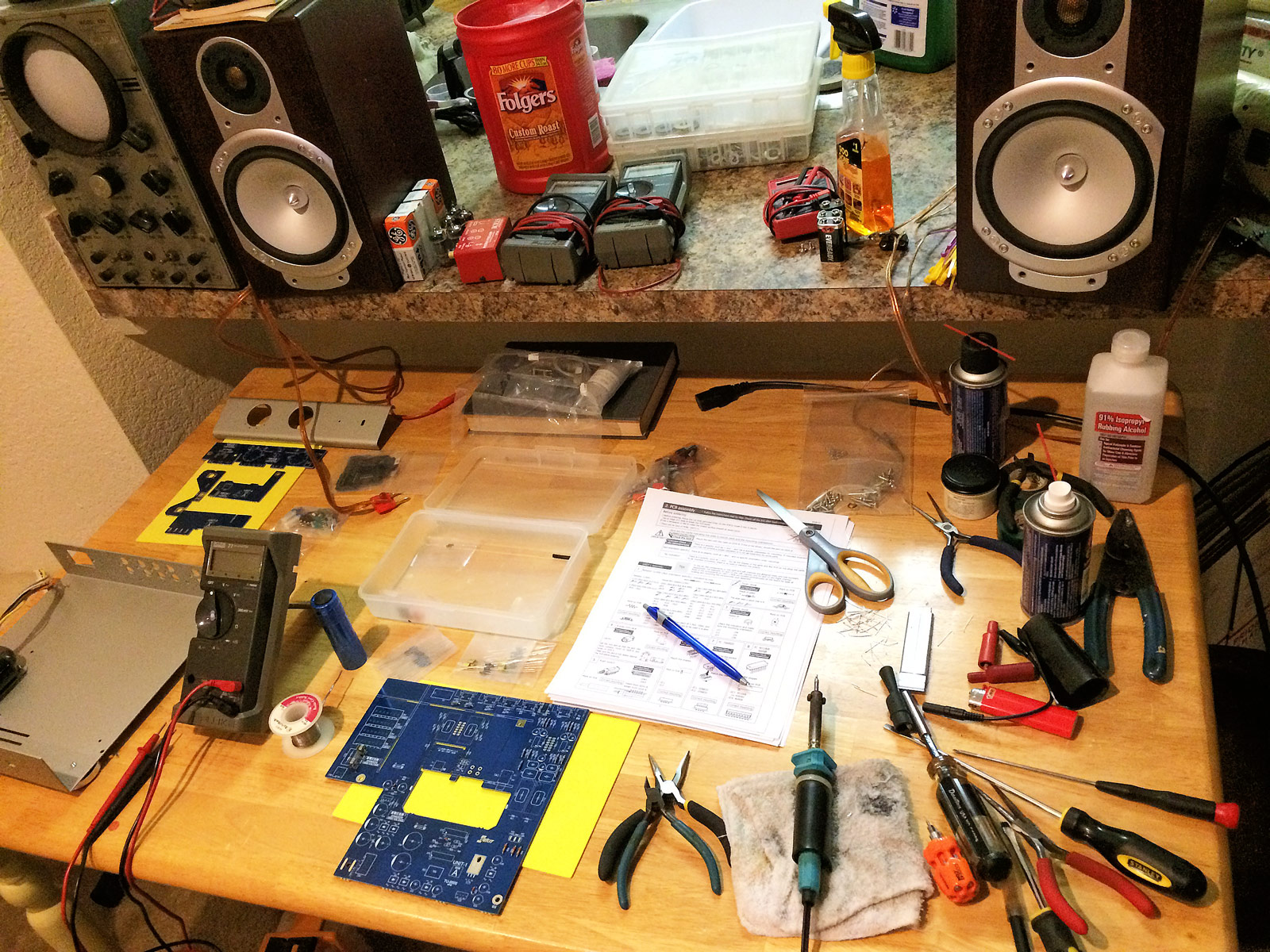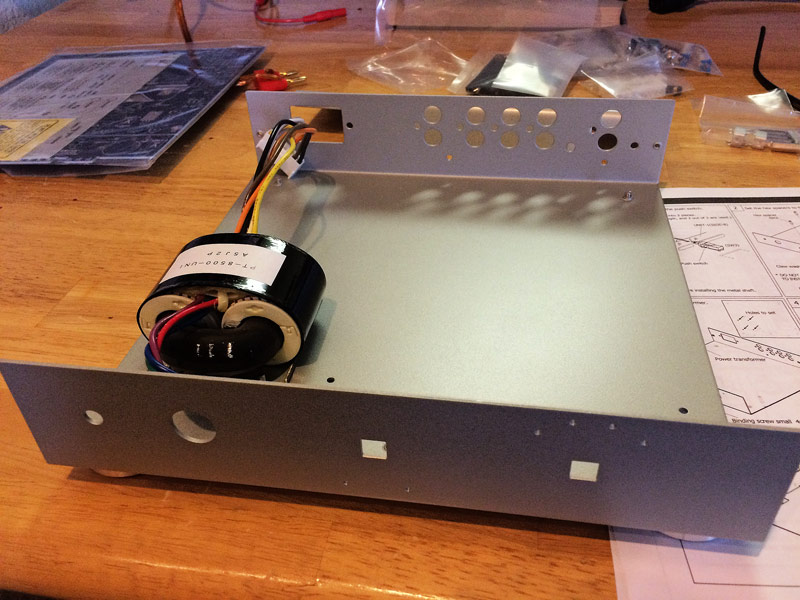 Note the mutiple PCB holes and area for C11, C12, C15, C16; a hint from the manufacturer to replace these. I would recommend as well.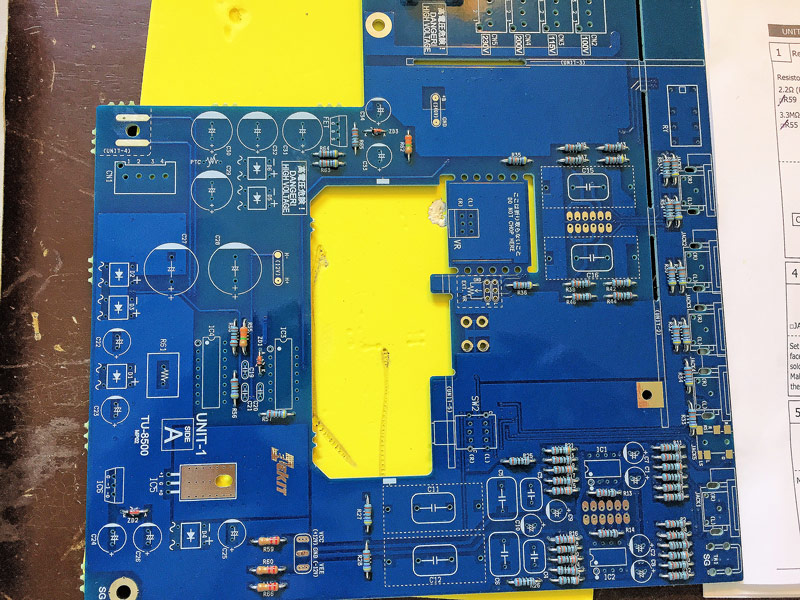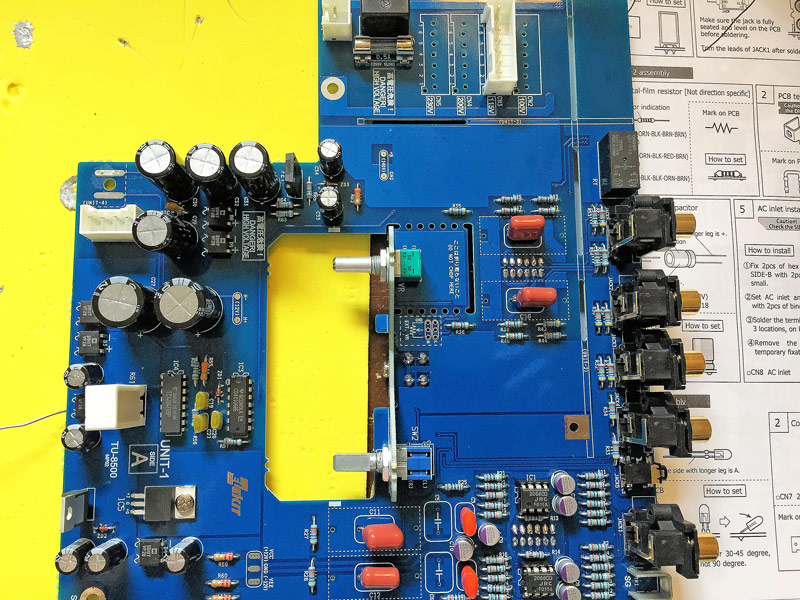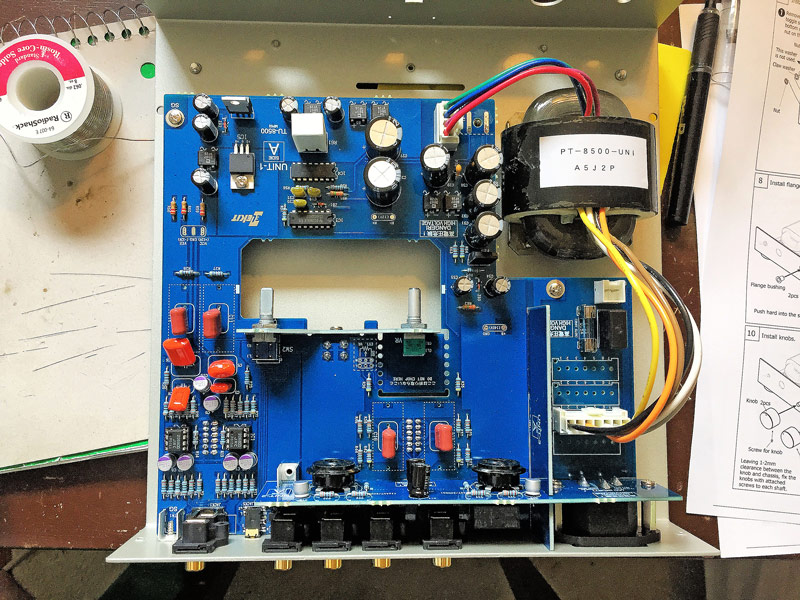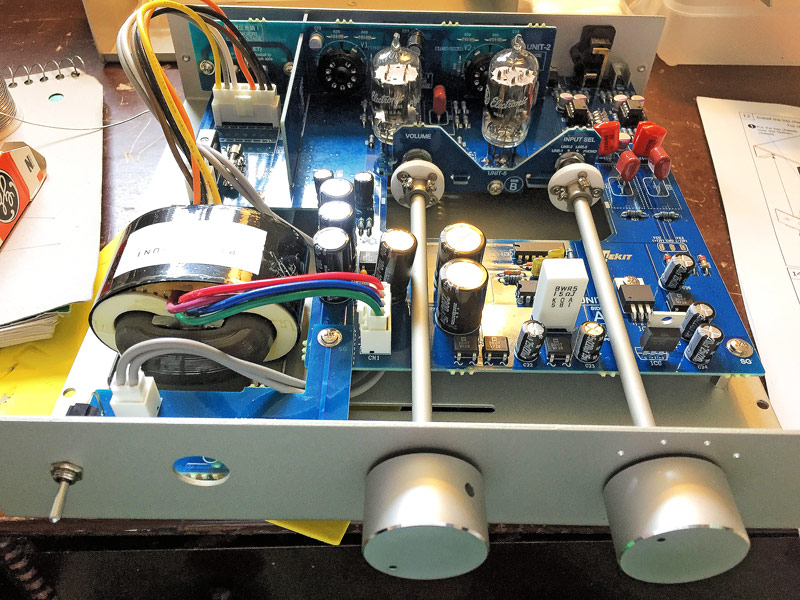 The assembled unit. It punches way above its weight when you factor in the price, just know with a little DIY it could be even better. Will this hang with the big boys of Audiophile land or even the best of the best in DIY? No. But you will need some impresive skills and some time and money investment to beat this little preamp. Bang for dollar value here is very, very high.