Audio &amp Electrical Engineering
First Complete Tube Amp Build
I started working with electronics in elementary school and had built a transistor amp inside a JIF peanut butter jar even. The first complete, "is a real world product", build - was a single ended guitar amplifier I had cobbled together from old TV and radio parts in high school.
Built in high school 1988-1989

I built the cabinet out of cheap particle board and covered it with some cheap black vinyl. The chassis is some thin sheet aluminum bent over the workshop table and holes drilled out with hand drills. It originally had some thin, black cotton grill cloth. It had a cheap no name 10 inch speaker I can picked up somewhere. I don't think it was a true guitar speaker even.
The reality is it worked and sounded OK, but it was really biased correctly as the whole thing would get very hot if left on for a while. Despite this, it stayed as is for many years. Sometime in the 2010s the cotton grill cloth had rotted and had many holes and was falling apart.
So, I decided to write all the wrongs and build something more conventional on the platform. This happened over a number of years of playing, but the amp was stripped, repainted and the circuit was redone. The first iteration of this is below, it had a Eminence 10 inch speaker, but it wasn't a good fit for the amp, as it was something like 50-75 watt speaker, and we're dealing with 3-5 watts depending on the output tube here. So I wasn't that happy with it.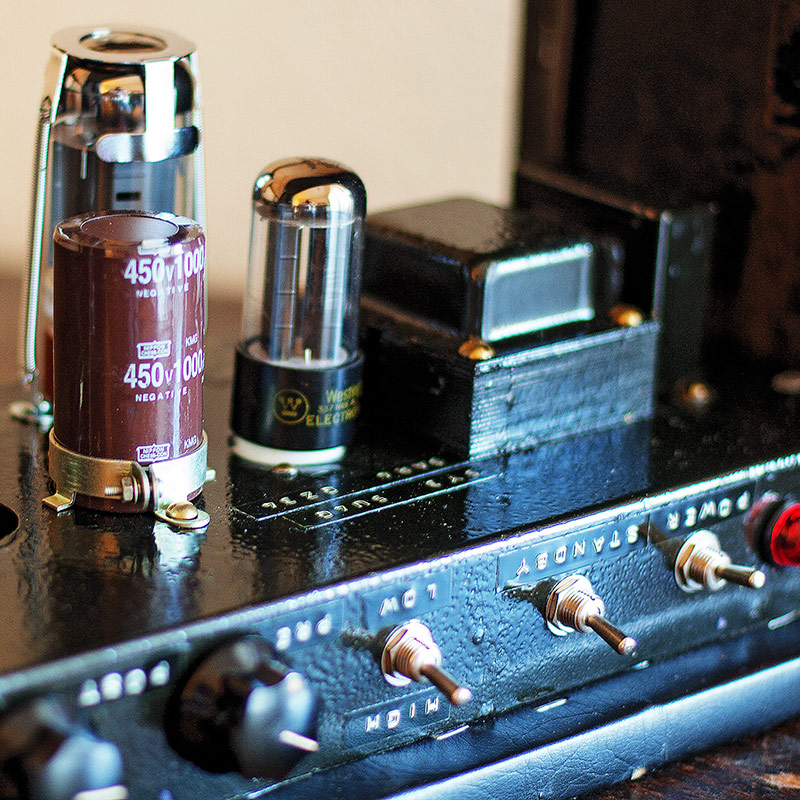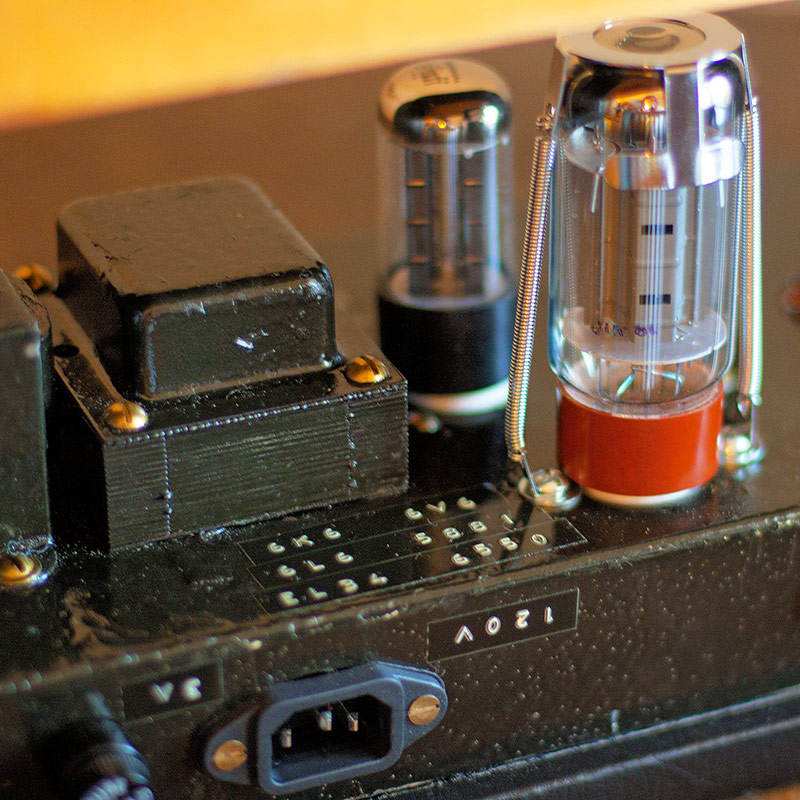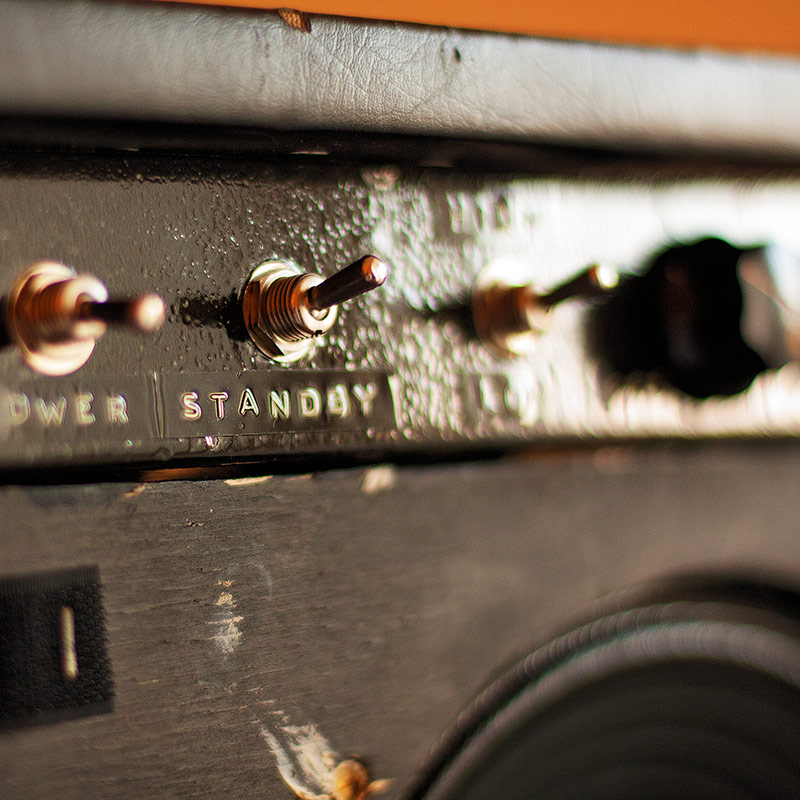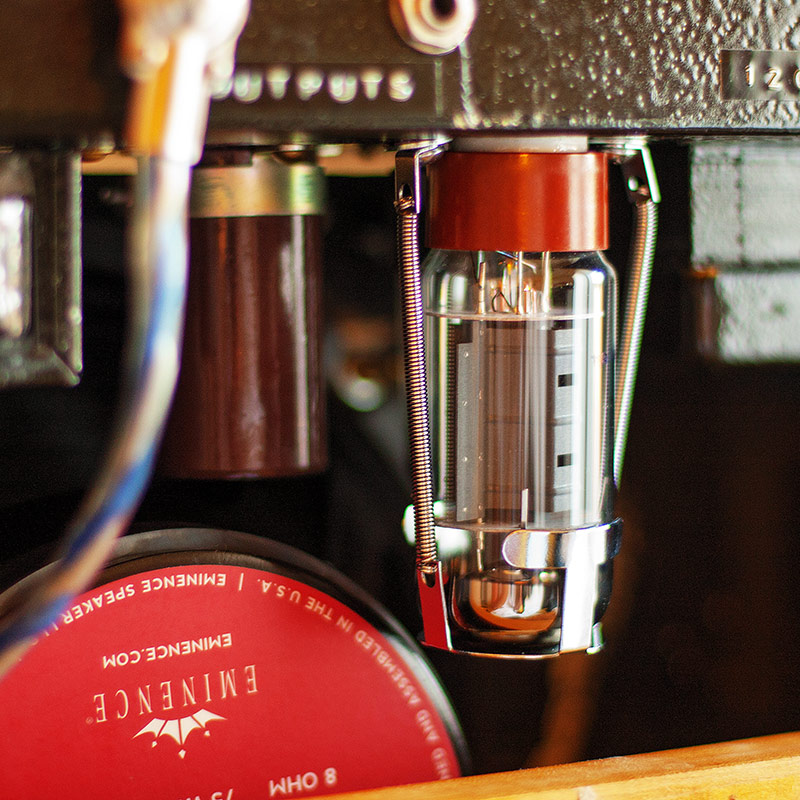 So that version of the amp sat for awhile, and I stripped the entire thing down again. And started over.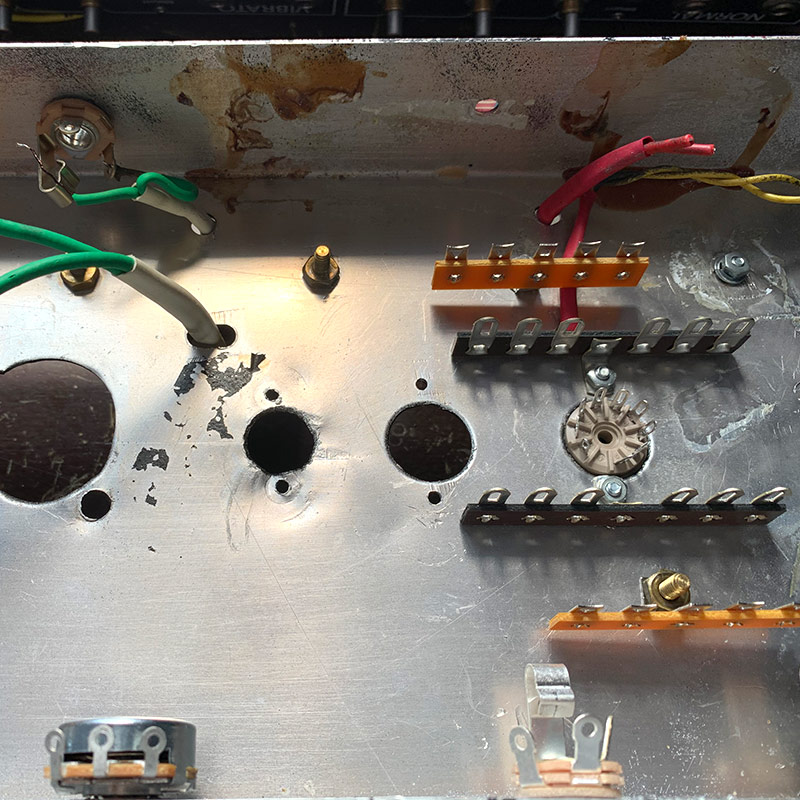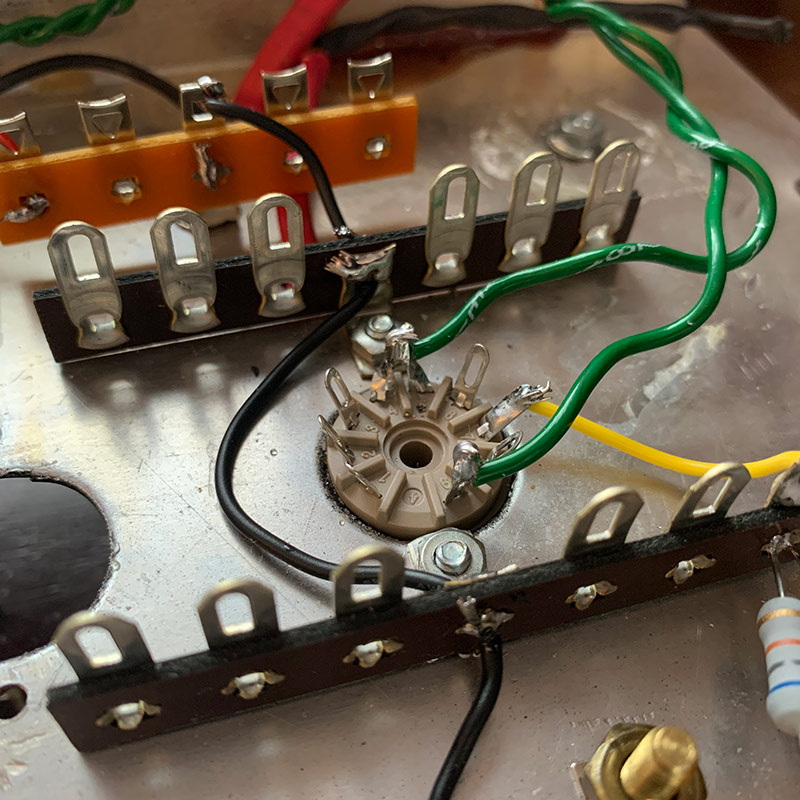 This time I started with a slightly modified Fender 5F2 model Princeton. I changed some of the circuit values, got rid of the Russian tubes for NOS American tubes. You can see the voltage in this amp is sky high for the size of the amp, so I have some flexibility to try 6L6, EL34, even a 6550!
Ultimately, I ended up removing the 12AX7 for a Phillips 12AT7, and despite loving a Sylvania 6L6 Beam Tetrode in the amp, I ended up using a Sylvania 6K6 pentode.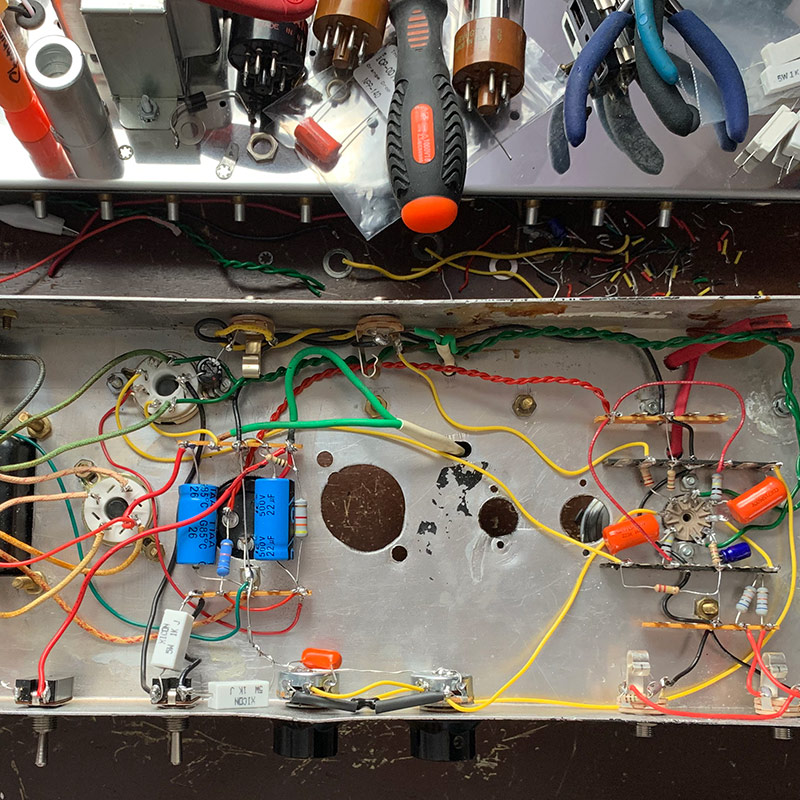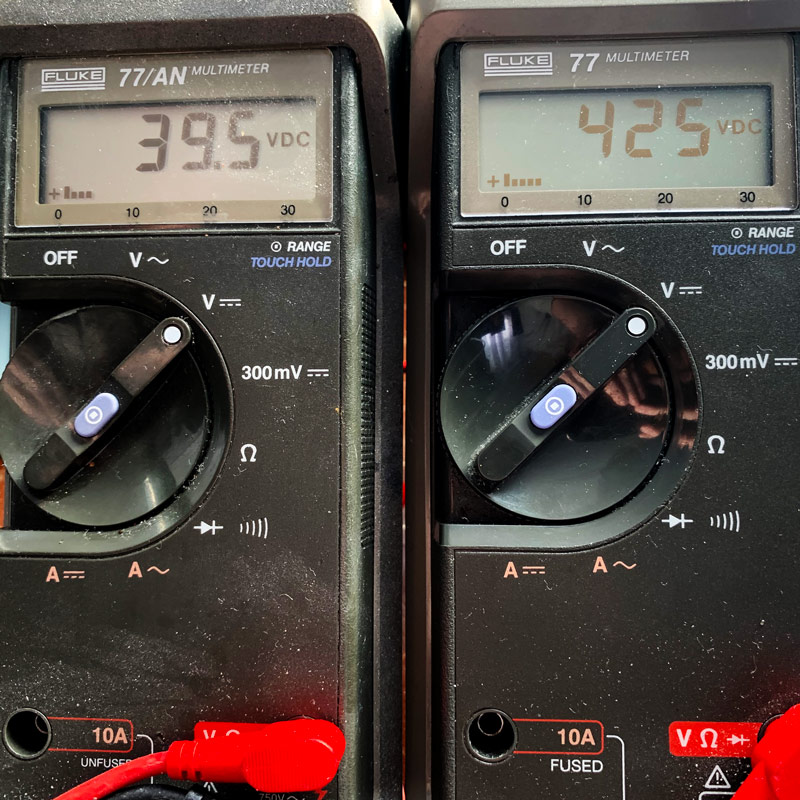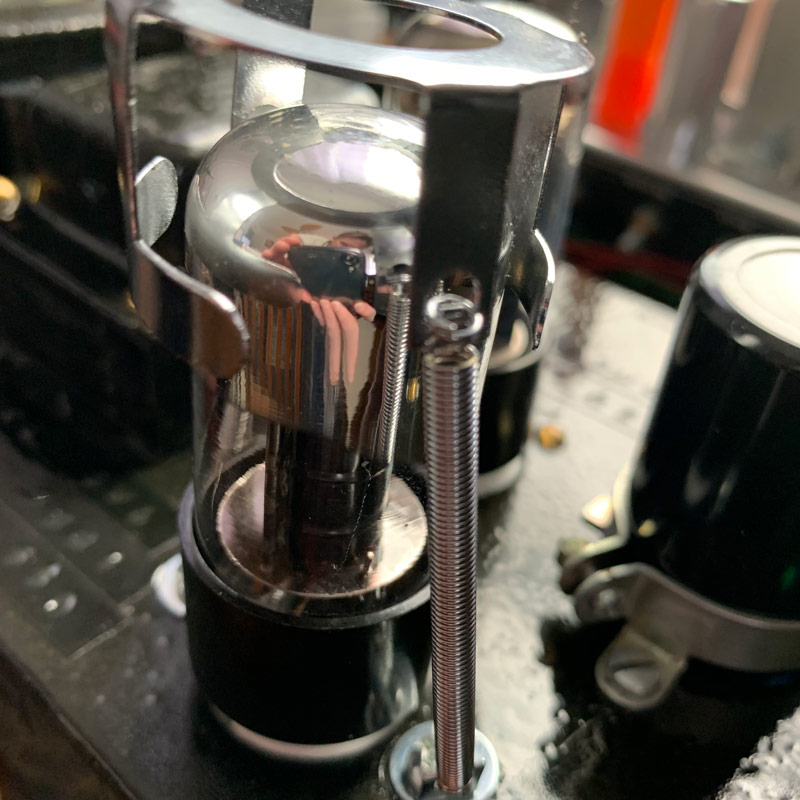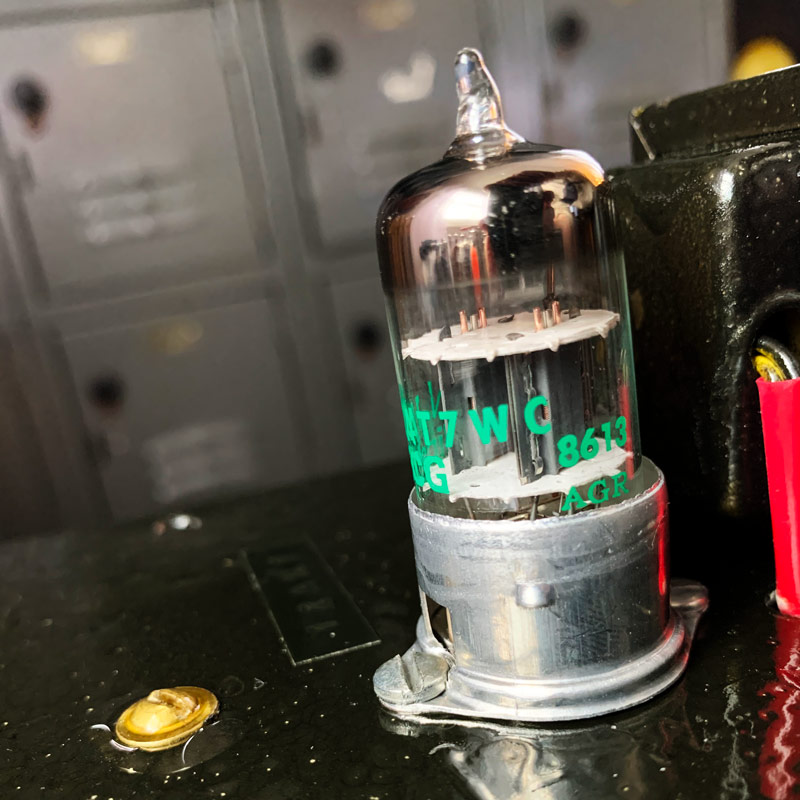 I left the labels on the amp as they were so it says PRE and POST (Master) volume, but the amp was switched to TONE and VOLUME. There is no Master Volume control. The speaker was swapped to a much more appropriate Warehouse American Vintage Veteran 10 inch 20 watt speaker.