About Sean Rose
I am an American Artist & Technologist. Depending on the day I wear the hat of data systems architect, computer programmer, database admin, graphic artist, digital illustrator, photographer, project manager, ad man, platform protagonist, platform antagonist, visionary, realist and several more.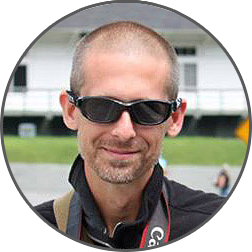 I create art and techology in Boston, Massachusetts, Charlotte, North Carolina, Charleston, West Virginia and Denver, Colorado, U.S.A for clients all over the United States and as far away as Mexico, Canada, China, Hong Kong, The Philippines, Japan, the United Kingdom, France, Germany, Italy, New Zealand and Australia. See the text version of my work or the visual version of my work here.
Beginnings
My career began when I won a gold medal in an international art competition in Tokyo, Japan when I was in 2nd grade. I knew I wanted to create things.
Professionally, my career began in 1996 when I released SCD, a state-of-the-art music and video player for Microsoft Windows.
In 1997, I wrote and released Jesse6, a program for creating web pages. It's low cost and tool set made it extremely popular in the early days of the Internet when such tools were hard to find or extremely expensive.
The highlight of my early career came in 1999, shortly after the launch of a little known site called eBay. I realized the enormous potential for online sales and eBay's lackluster selling tools. Auction Listing Creator was born; a tool to allow anyone to create graphic ads on eBay without knowing the computer code that made it happen.This software was the first released for Apple's Mac OS X operating system and was one of the most successful tools for eBay, being available for Microsoft Windows, Apple Mac OS 9 and OS X, as well as the open source operating system Linux. After 10 very successful years, I discontinued servicing the shareware community to focus on my professional career and spend more time with family.
The Interesting Interlude
As an artist, I have sold paintings and photographs via the Internet and have met and worked with Homer Hickam of the Rocket Boys, the rock group The Donnas, Allen Ginsburg and Bill Cosby. I created images for BeOS, a company/operating system spun off from Apple Computer, Inc. and have created web sites for companies across the United States and abroad.
As an educator, I worked with doctors to create an educational CD-ROM and software for The United States Centers for Disease Control and Prevention. Active Kidz is a learning tool for kids that teaches the benefits of exercise. The software was released for free for Macintosh and Windows. It inspired an Australian TV show Active Kidz, which went so far as to literally re-use the artwork I did for the CDC on the original TV show web site.
I have taught computer science at Bell University in Jiangyin, People's Republic of China . I was the graphic artist for the film Duara, an AIDS awareness film made in Tanzania, Africa and the West Virginia films Shades of Gray and Romeo Must Hang. I volunteered with the elderly to teach them computer skills and provided computer resources and volunteer time to the Geri Olympics program.
Not Too Far Back
Over the past few years, I have worked as a data systems architect and media arts professional on mobile, desktop, server and web initiatives for top tier medical and government clients such as West Virginia University Healthcare, West Virginia Secretary of State, Supreme Court of Appeals of West Virginia, United States Centers for Disease Control and Prevention (CDC), Blanchette Rockefeller Neurosciences Institute and many more.
Such projects include a complete design and build of over 4500 West Virginia University Hospital content pages in to a modern .NET web application and web portal site. I also designed and built a touch screen electronic pollbook for the state of West Virginia, as well as completely revitalizing the data systems back end and web applications for the Secretary Of State's office.
Currently
I am currently working as a senior developer on the .NET, iOS, tvOS and Android platforms. I create mobile applications and the backend administration web sites and web services. I am a full stack dev, comfortable with everything from database design to low level to front-end programming, creating art assets or guiding UI/UX on-prem or in the Azure Cloud.
In fact you can see me in a Microsoft Azure commercial here: