Audio &amp Electrical Engineering
Little Diesel Single Ended Guitar Amp Build
In 2007, I built this SE guitar amp for a friend. It started life with a Jensen speaker but a 10 inch Eminence ended up being the final speaker chosen.
Massive, oversize power transformer, hand made poplar cabinet with 1/4 inch birch plywood sound board. Pre and Master Volume. 2 preamp tubes. No pedal needed for massive drive. No tone control, just simple, pure tube tone. Clean to thrashed.

The poplar cabinet was glued and nailed together, this amp and its push-pull big brother have a great, yet very unique tone and sound.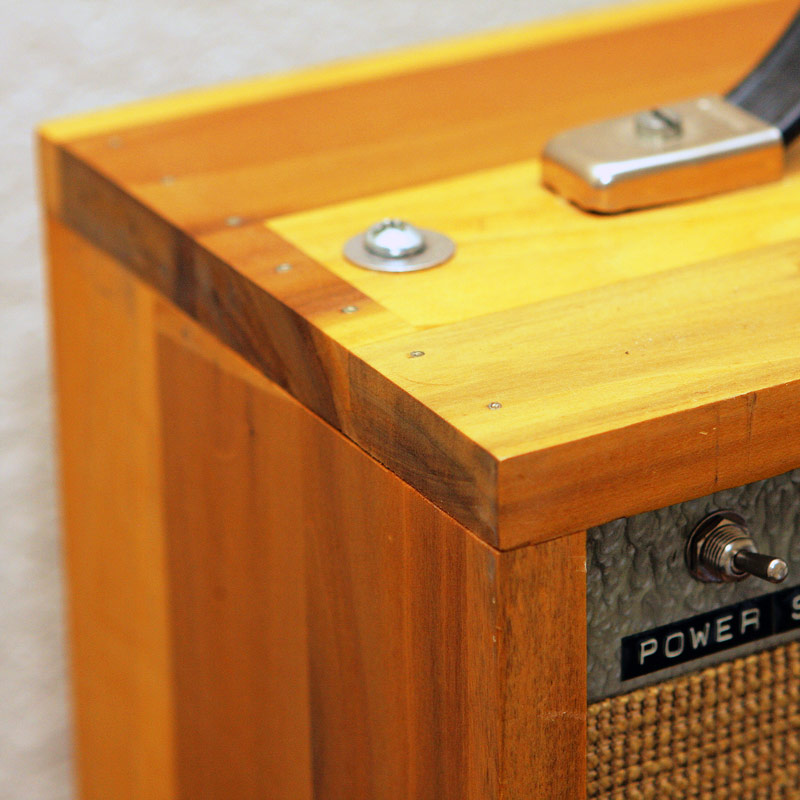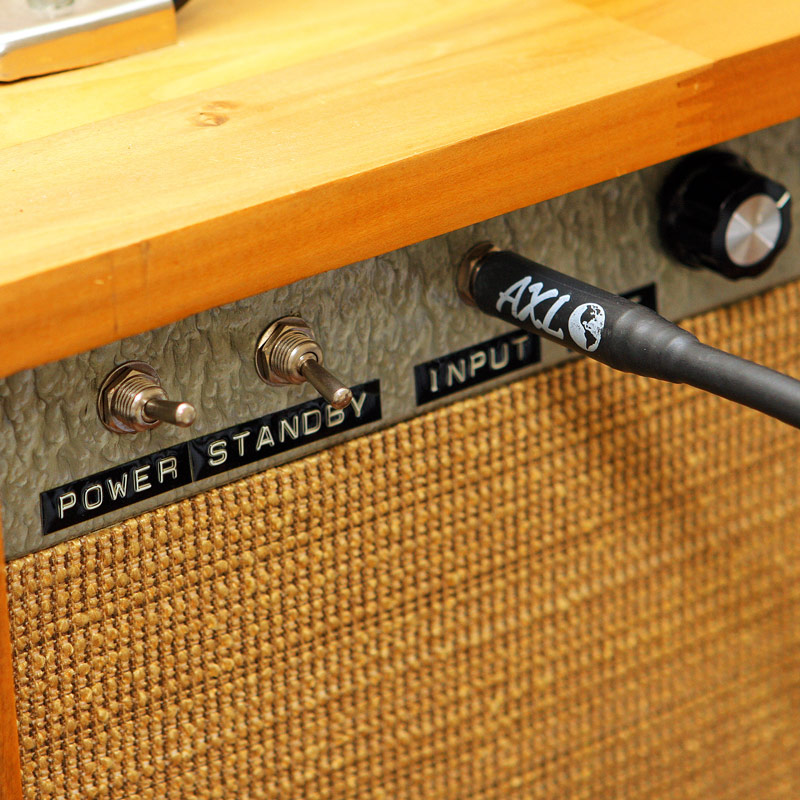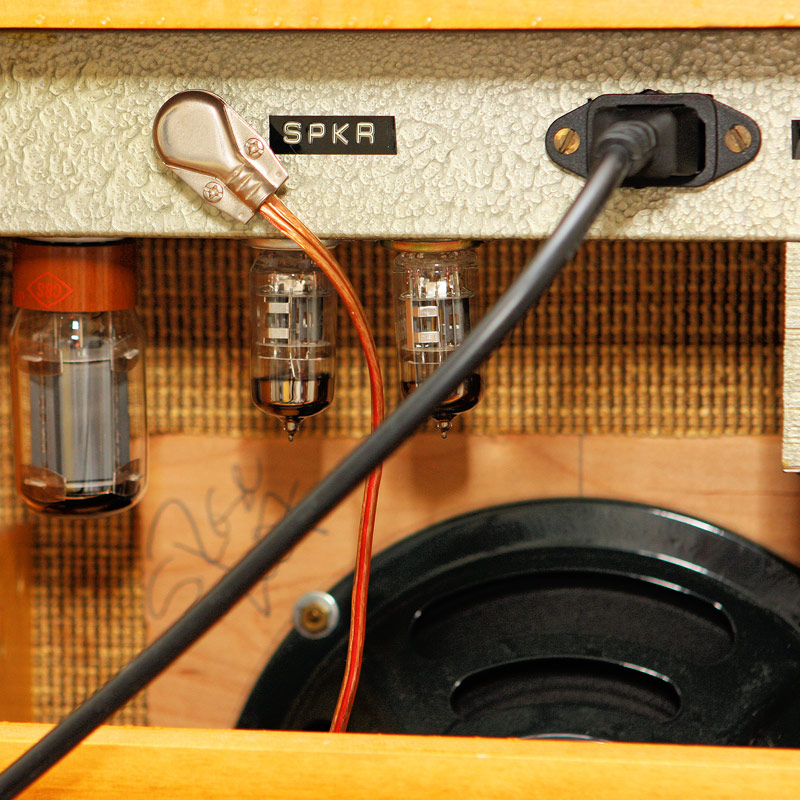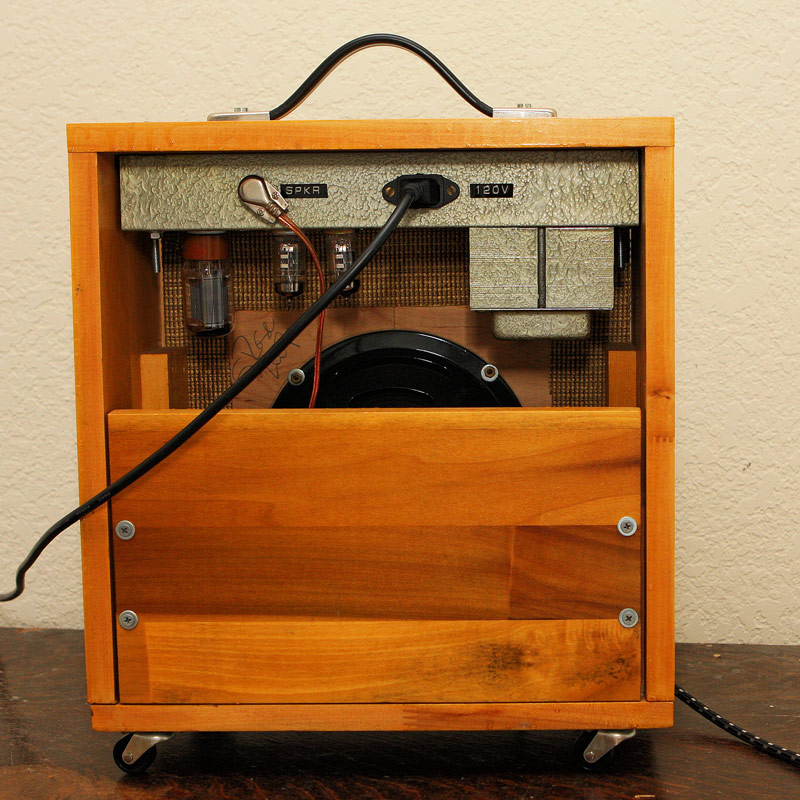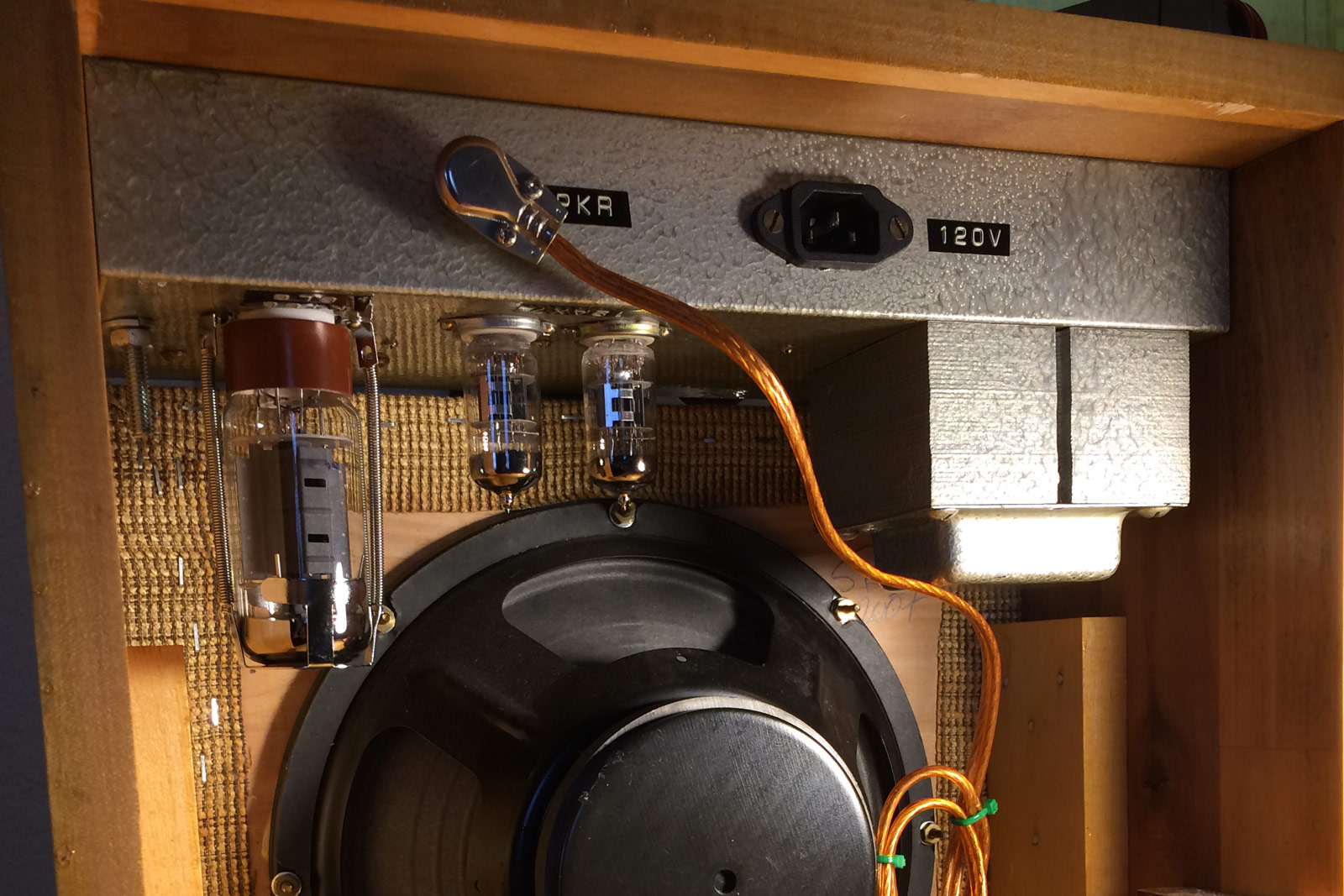 A look inside...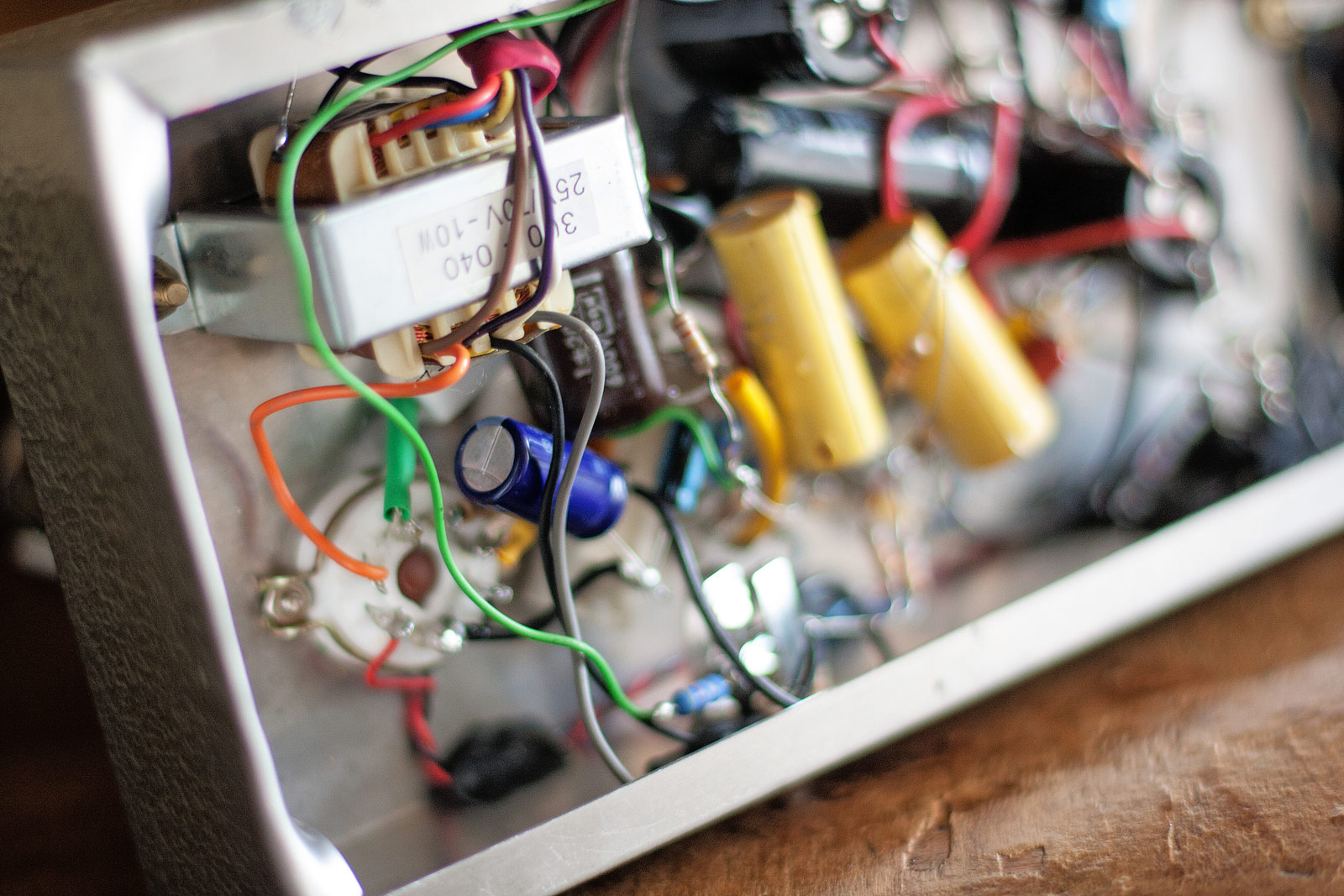 The completed chassis: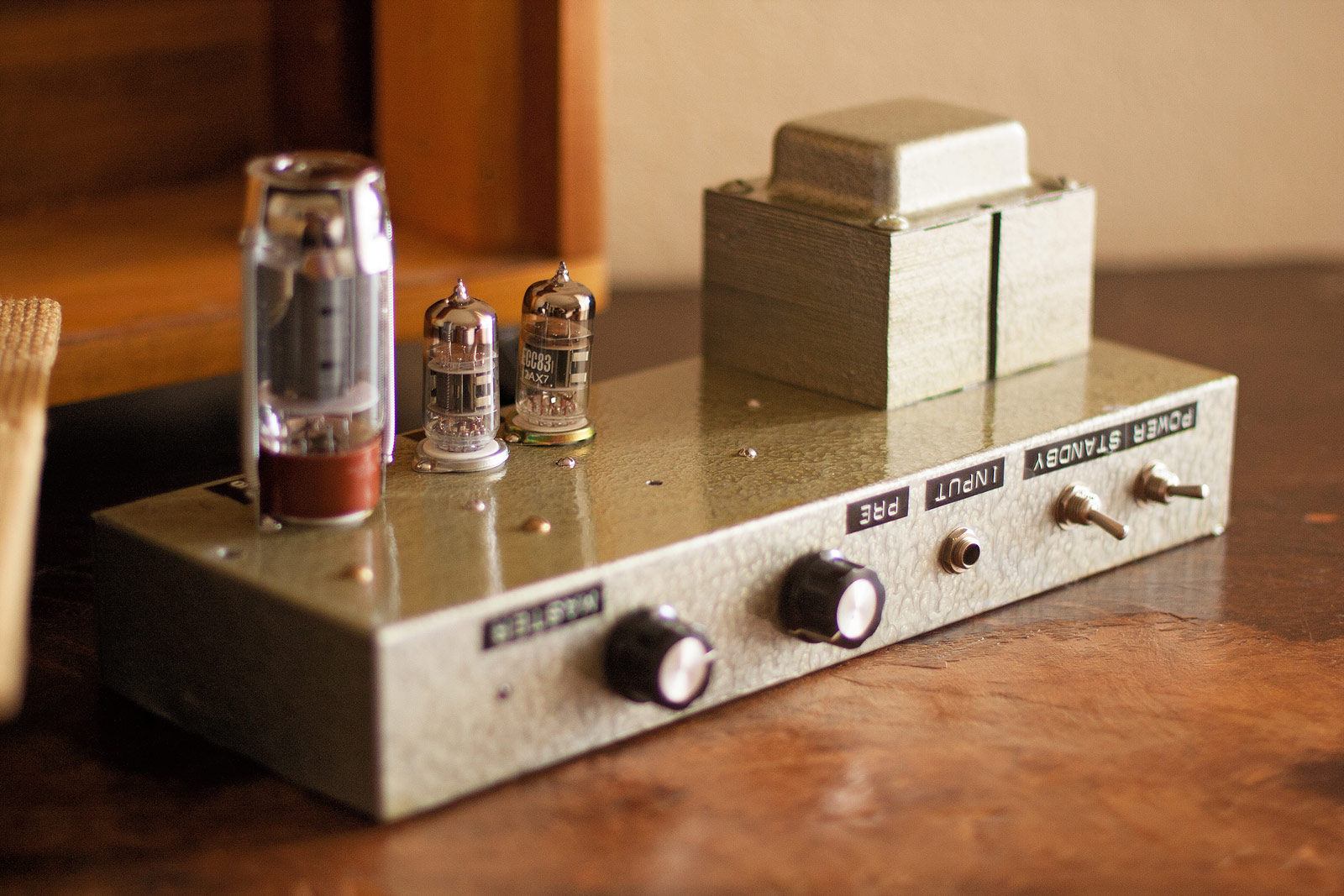 The Eminence speaker swap, with Eminence Inside badge: